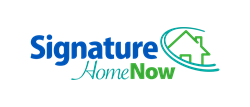 "Bringing spirituality to people in their own homes demonstrates our commitment to meet our patients at their point of physical and spiritual need, and to help those we serve live well."– Vickie Norvell, Signature HomeNow CEO
Louisville, KY (PRWEB) November 07, 2014
Signature HomeNow, a provider of skilled home health services with locations throughout Florida, is expanding its service offerings to meet not only the physical needs of its patients, but also spiritual.
Formerly ConfiCare, Signature HomeNow was acquired by Signature HealthCARE (SHC) earlier this year and now operates as a division of SHC, a long-term care operator that is expanding to become an integrated care network servicing the entire post-acute care continuum. SHC already has a thriving interfaith Department of Spirituality that supports full-time chaplains in every Signature facility. This department also operates The Compassion Fund, a 501c3 nonprofit that has doled out more than $1.1 million to individuals in need following catastrophic events, and provides numerous other unique service programs and initiatives.
Now, Signature HomeNow is folding SHC's Spirituality Pillar and culture into its own.
"As part of Signature HealthCARE, we share the vision to radically change the landscape of health care," said Signature HomeNow CEO Vickie Norvell. "Bringing spirituality to people in their own homes demonstrates our commitment to meet our patients at their point of physical and spiritual need, and to help those we serve live well."
A study published last year by the Institute for Research and Innovation in Social Services, in Scotland, found benefit in offering spiritual care for aging populations. The study, titled 'Spirituality and Ageing: Implications for the Care and Support of Older People,' found that developmental support and person-centered care are crucial to maximize a person's ability to age well, and that spiritual care is a part of this person-centered approach.
While spiritual care can be provided in numerous ways regardless of physical location, chaplain services to Signature HomeNow clients include emotional support, comfort, and spiritual guidance and nourishment.
"We believe we can expand our spiritual model from the long-term care setting into the home, giving support and defying suffering, and the fear of loneliness," said Dianne Timmering, Vice President of Spirituality and Legislative Affairs for Signature HealthCARE. "We can also help remind loved ones to take their prescribed medicines and other means to maintain health and wellness, elongating the joys of life in the beloved comforts and smells of home."