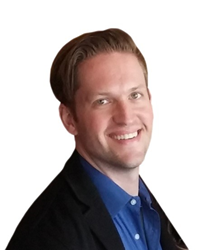 NEW YORK (PRWEB) November 06, 2014
Today, Krupp Kommunications (K2) announced the appointment of public relations and marketing executive, Steve Schonberg to the role of managing director, where he will oversee all account management, client relations and employee development in partnership with agency founder and CEO, Heidi Krupp. Additionally, Schonberg will lead the agency's marketing and development plan alongside CFO, Darren Lisiten; new business director, Jenn Garbowski; digital director, Li Wang and entertainment manager, Jo Migano.
"Steve has made an immediate impact in K2 because of his energy, creativity and almost 15 years of experience in delivering meaningful results for big brand clients," Krupp said. "He shows a remarkable ability to effectively manage client relations and execute the strategic roadmaps he's created."
Schonberg will oversee an extensive suite of clients along with Krupp, including Ann Taylor, Gaiam, The MELT Method and Edelman Financial Services, as well as entertainment and talent clients such as Boyz II Men, Diamond Dallas Page, Angie Martinez and Nely Galán.
Previously, Schonberg served as Vice President in MSL Group's New York office and as Director and Team Leader at LaForce + Stevens. During his tenure at LaForce + Stevens, Schonberg expanded the agency's base of consumer brands and developed a new team to help service clients like Johnson & Johnson (Listerine, K-Y Brand, Splenda/Nectresse), Newell Rubbermaid, Kraft Foods and Zumba. Schonberg also served as a supervisor in Edelman New York's consumer division, where he also serviced Johnson & Johnson's consumer health business, and spent several years at Cone, Inc. in Boston.
While working in the Cause Marketing division of Cone, Inc., Schonberg developed the philosophy of telling meaningful stories that inspire positive impacts in consumers' lives. Using this philosophy, he helped create brand platforms and cause promotions for clients including P&G (the company's global cause platform, "Live, Learn and Thrive"), American Heart Association ("Go Red For Women"), WalMart, PNC Bank, CVS/pharmacy and ConAgra Foods. During his tenure at Cone, the agency nominated Schonberg for PRWeek's Young PR Professional of the Year award.
Schonberg is also a regular contributor to the Entertainment and Arts & Culture sections of The Huffington Post, he maintains a theater news and review website called "Center On The Aisle," and has been a guest for shows on NBC and MTV. Schonberg's appearance on MTV resulted in him receiving the 2004 GLAAD Outstanding Documentary Media Award, which acknowledges accurate and impactful portrayals of gay and lesbian men and women in popular media.
For more information about Krupp Kommunications, its client roster and executive team, visit http://www.kruppkommunications.com.
###
About K2 Krupp Kommunications, Inc.
Founded in 1996, by former television producer Heidi Krupp, K2 Krupp Kommunications is an award-winning, full service, public relations and marketing agency located in New York City. K2 has a successful track record in igniting brands from start-ups, new authors, and celebrities to existing experts and established brands, by connecting them with cultural trends and influencers. K2 creates highly strategic campaigns which go beyond media relations to branding and strategic partnerships, driving some of today's top brands to reach new heights of success. The agency's deep commitment to taking the clients work very personally is personified by the experienced group of passionate professionals that are highly regarded by clients and national media alike.