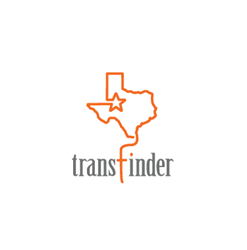 We are expanding our footprint into Texas because Texas school districts have made us their market leader.
Schenectady, NY (PRWEB) November 07, 2014
Transfinder is opening a satellite office in Austin, Texas, in early 2015 as part of a plan to expand where its clients are.
Texas represents Transfinder's second largest concentration of customers behind New York State. The new site will provide additional support to clients in Central and Western time zones. Training, such as Transfinder University, also will be conducted at the new office.
"We are expanding our footprint into Texas because Texas school districts have made us their market leader," said Antonio Civitella, Transfinder's president and CEO. "The time is right to open an office in a state that represents our second largest market."
2015 marks two decades of Transfinder providing service to Texas school districts. Civitella said Texas is just the first of more satellite offices to come, while remaining based in Schenectady, New York, where the company opened a $7 million headquarters in 2014.
"More satellite offices are in the works as we reach critical mass in other states across the country," he said.
Civitella said he expected that Transfinder would have the satellite open within the first quarter of 2015.
"I'm happy to welcome Transfinder's first satellite office to Austin, Texas," said Austin Mayor Lee Leffingwell. "Transfinder will have a good home in our thriving economy and be in a prime location to continue serving the needs of school districts in our city and nationwide."
The Austin Chamber of Commerce also welcomed the news of Transfinder's arrival to the Lone Star State.
"We're pleased Transfinder has chosen Austin as its next regional office," said Dave Porter, SVP of Economic Development at the Austin Chamber of Commerce. "We wish them the best as they contribute to Austin's prosperous economy."
Heading the Austin office will be Dan Roberts, Transfinder's director of professional services.
About Transfinder
Founded in 1988 and headquartered in Schenectady, New York, Transfinder is a national leader in intelligent transportation systems, providing transportation management systems and services to school districts and adult care facilities. Transfinder, an Inc. magazine "fastest-growing company" list for the past eight straight years, offers routing and scheduling solutions for optimal transportation logistics. For more information, visit http://www.transfinder.com.