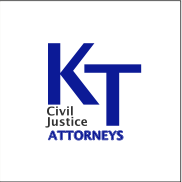 At our firm, we have extensive experience handling defective hip cases. Over the past four years, we have litigated hundreds of these cases and are very familiar with the settlement process
Nationwide (PRWEB) November 06, 2014
Bill Kershaw and Stuart Talley are the attorneys responsible for the defective hip litigation at the law firm of Kershaw|Talley. In addition to current clients, Mr. Kershaw and Mr. Talley continue to assist individuals with concerns about their Stryker Rejuvenate or Stryker ABG II hip implants. A recent settlement agreement* was announced by Stryker Orthopaedics on November 3, 2014. Under the settlement, qualified individuals may be entitled to approximately $300,000 if they underwent revision surgery (replacing the recalled hip) prior to November 3, 2014. The amount of money an individual may receive can go up or down depending on the specific medical circumstances of the plaintiff. Individuals with extreme injuries can potentially receive up to $1 million. Stryker is scheduled to begin making payments in 2015.
According to Stuart Talley, "At our firm, we have extensive experience handling defective hip cases. Over the past four years, we have litigated hundreds of these cases and are very familiar with the settlement process. There are primarily three things we do for our clients. First, we help them understand what they will get under the settlement. Just trying to figure out what you get can be extremely difficult given the complexities of the settlement agreement. Second, we help clients figure out if the settlement being proposed is fair and adequate for them. If not, we continue litigating the client's case. Third, we help clients process their claim through the settlement. Again, this is often a complex process that requires the submission of numerous medical records and forms. Failure to submit settlement paperwork properly can result in the plaintiff not being paid or receiving less than they should. Finally, we help our clients navigate the lien resolution process. By law, Medicare and health insurance companies are entitled to be reimbursed from settlement proceeds for medical expenses paid on a plaintiff's behalf. We help clients get substantial reduction in these liens."
The law firm created a website http://www.defectivehipsettlementcenter.com to provide information about the Stryker settlement which includes video updates and answers to frequently asked questions. In addition, individuals can contact Stuart Talley or Bill Kershaw via contact forms on the website or toll free at (888) 635-3970.
About Kershaw|Talley
Kershaw|Talley is a Sacramento-based firm representing individuals nationwide in defective medical device cases. The firm generates hundreds of millions of dollars in recoveries for their clients and in the classes they represent. Individuals impacted by Stryker's hip systems are potentially entitled to compensation for wage loss, medical bills, and pain and suffering. For a FREE case evaluation, and more information about the status of the case, feel free to call Stuart Talley or Bill Kershaw directly at (888) 635-3970.
*In re: Stryker Rejuvenate Hip Stem and ABG II Modular Hip Stem Litigation, Case No. 296, Master Docket No. BER-L-936-13, venued in MCL Court and In re: Stryker Rejuvenate and ABG II Hip Implant Products Liability Litigation, MDL Docket No. 13-2441, venued in the MDL court.
http://www.strykermodularhipsettlement.com