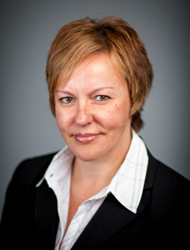 Atlanta, Georgia (PRWEB) November 07, 2014
Habif, Arogeti & Wynne, LLP (HA&W), the largest Georgia-headquartered tax, accounting and business advisory firm, announced today that Yelena Epova, partner-in-charge of the firm's International Services group, received the Women Who Mean Business Award, given by the Atlanta Business Chronicle.
The Atlanta Business Chronicle's Women Who Mean Business Awards honor 15 women each year who have made a difference in their communities, blazed a trail for others and have left a mark on businesses in Atlanta.
Epova was recognized for her continued efforts to make HA&W a more international accounting firm and Atlanta a more international city. HA&W's International Services group is one of the largest international accounting practices in the U.S. Today, HA&W has clients in 40 countries and over 25 different languages are spoken by professionals within the firm.
"It is an honor to be recognized by the Atlanta Business Chronicle as a woman that means business in the Atlanta community," said Epova. "Throughout my career I've striven to be a role model to other women in business and to build a practice and legacy that encourages women to be bold and make a difference in the business environment."
"We're proud of the international practice that Yelena has built at HA&W, which serves as a cornerstone as we grow our real estate, manufacturing, distribution and technology practices," said Richard Kopelman, CEO and managing partner at HA&W. "Her expertise and knowledge of international business challenges make her a trusted business advisor to our clients. They know they can turn to her on any international business matter."
Yelena received her award on Oct. 23 at the Georgia Aquarium.
For more information about HA&W's International Services group, contact Yelena Epova at yelena.epova(at)hawcpa(dot)com or 404-898-7431, or visit http://bit.ly/1wCWmhG.
About Habif, Arogeti & Wynne, LLP (HA&W):
HA&W has been recognized as a "Best of the Best Accounting Firm" in the United States. Since 1952, clients throughout the U.S. and in more than 40 countries have counted on HA&W to build value, manage risk and drive growth. As the largest tax, audit and business advisory firm headquartered in Georgia, our expertise across a broad range of services and industries provides clients with winning financial practices and insights to help them grow at every stage of their business lifecycle.
To learn more about HA&W, visit http://www.hawcpa.com.