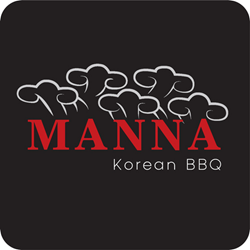 Los Angeles, California (PRWEB) November 11, 2014
Manna Korean BBQ, a popular Korean restaurant in downtown Los Angeles, has added vegetarian options to its extensive menu.
While the establishment is mostly known for its All You Can Eat buffet, which includes a variety of beef, pork and chicken items, Manna felt it was important to offer vegetarian selections as well.
"We want our menu to cater to everyone. While our menu is full of excellent meat choices, we also have some delicious vegetarian alternatives," the Manna Korean BBQ owner said.
Manna has robust All You Can Eat menus, including the AYCE Gold option for $18.99 per person and the AYCE BBQ Black option for $26.99 per person.
The vegetarian items can be found at both Manna locations, including downtown on Alameda Street and in Korea Town on Wilshire Blvd.
Manna also offers free parking at its downtown location and features champagne showers on guest's birthdays.
The restaurant has become a great spot for parties because it can host a large number of people.
"We're happy to invite birthday parties or any type of party to our restaurant for a great time," the Manna owner said.
More information can be found about Manna Korean at http://mannakoreanbbq.com/.
You can make reservations and/or book your next party at 213-617-0306.