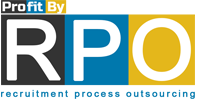 Manhattan, NY (PRWEB) November 07, 2014
Manhattan based outsourcing service provider Profit By RPO today said that it would be hiring 150 people in India in next one year as it aims to double its operational capacity here. "We will be hiring close to 150 people in India in next one year as we aim to double our operational capacity here," company spokesperson Jitin Bhola said..
The Indian headquartered company providing high-end Technology & Healthcare Recruitment services has diversified into new verticals like Financial , Accounting & Mechanical Recruitment and has workforce of over 150 individuals presently.
"At Profit BY RPO, all new employees joining under Technology Team , undergo a thorough US Recruitment training, including US Recruitment MSP/VMS training," Profit BY RPO CEO Sahil Dhamija said, in a statement.
"As a new era of globalization unfolded, more ambitious and financially solid organizations entered new international markets to maximize their profits. They needed local talent, but lacked a wide area of expertise to locate better cadres in a new country. RPO providers that were first to spot emerging trends went global early on to help organizations in their talent acquisition endeavors which, in turn, helped them become a more formidable global presence. Utilizing proper benchmarks for powerful marketing campaigns, RPO providers are now able to take globalization to the next level," Country Head Jitin Bhola said, in a statement
Changes in the external environment, triggered by the global economic and financial crisis of 2008, have forced RPO providers to adjust their services to better meet recruitment needs of globally proactive organizations RPO providers, more often than before, use new technologies to offer fresh and unique solutions to organizations to keep projects concurrent with society's demand for product betterment. Because recruitment is a data-heavy process, special applications were designed to help providers put everything together and conduct thorough analyses," he said
India's #1 recruitment process outsourcing company, Profit BY RPO has an unusual retention ratio both for our clients as well as our employees. And only because of such a track record we have been able to take the bold decision of expansion even in adverse economic scenario prevailing world over," he said.
The company today announced appointment of Vinay Mishra as the Head Recruitments and Jitin Bhola as Country Head for India.
"We have appointed Vinay Mishra as the Head Recruitments and Jitin Bhola as Country Head for India, who brings in with him vast global experience needed for the sector. Under his leadership I am sure Profit BY RPO will continue to prosper and achieve greater heights," Dhamija said.
About Profit By RPO:
Profit By RPO is the leader in data-driven workforce selection, enabling employers to improve productivity, retention, and customer satisfaction. It is the only solution that ties employee productivity data to hiring decisions, and uses this to improve the entire recruiting process. With the insight gained from on the job employee data used to calibrate workforce selection, companies can measurably improve their operations, brands and bottom lines. The solution easily adapts to changing business environments or product direction. When replacing existing screening solutions with Profit By RPO, clients report increased employee productivity of 5-10% while improving retention by 20-30%. Profit By RPO delivers data-driven certainty with a streamlined process that easily integrates with existing workforce management and HRIS solutions. Visit http://www.profitbyrpo.com or call +1-888-322-7617