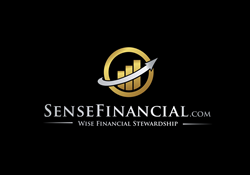 The Solo 401k deadline is quickly approaching and they need to act fast to save on taxes this year.
Los Angeles, CA (PRWEB) November 11, 2014
With holiday seasons approaching, many small business owners and self employed contractors are preparing for the busiest months of the year. The whirlwind of these months can distract business owners from important tasks, such as personal financial planning. Sense Financial recommends business owners to research tax saving tips to make the most of this financial year.
For owner-only businesses without any other full-time employee, Sense Financial recommends a Solo 401k plan as a tax-saving solution. Business owners have to keep in mind, however, that the Solo 401k deadline is quickly approaching and they need to act fast to save on taxes this year.
The deadline to set up a Solo 401k plan is December 31, 2014. In order to receive contribution for this year, the plan has to be set up and ready by that date. One day later, and business owners will only be able to make contribution starting 2015.
For those with an existing Solo 401k plan, Sense Financial recommends that they contribute as much as possible to take advantage of the tax deferral benefits that the plan offers. Although the plan has to be set up by December 31, plan owners have until the tax-filing deadline, which is usually on April 15 of next year, to make their contribution base on their income this year.
Contributing to a retirement plan is one of the easiest tax saving tips that will also benefit plan holders in the future. By contributing to the tax-deferred Solo 401k, investors can grow the funds and not worry about taxes until the time of distribution. Another option is contributing to a Roth Solo 401k account, which accepts after-tax contribution. With a Roth plan, account holders can choose to pay taxes upfront instead of later. There are two reasons to do so: First, some people believe that tax rates can increase in the future, and by paying up front, they will be able to save on taxes overall. Most importantly, however, a Roth Solo 401k allows tax-free gains. Since taxes are paid up front, the account will not be taxed again at the time of distribution, meaning there will be no tax on the gains or income from investing the original funds.
A Solo 401k is a tax-saving solution not only for business owners but also for the business itself, Sense Financial explains as part of their tax saving tips. The cost of setting up a Solo 401k, as well as the profit sharing contribution from the business will be tax-deductible for the business. By setting up a Solo 401k by the end of the year and start making profit sharing contributions, the business can claim the deductible and lower their tax bills.
Sense Financial is California's leading provider of retirement accounts with "Checkbook Control": the Solo 401k and the Checkbook IRA. Over the years, they have assisted hundreds of clients to obtain checkbook control over their retirement accounts while providing them with the ability to invest in virtually any investment class, including real estate, private lending, mortgage notes and much more without the need for custodian approval.
To learn more about Solo 401k, please visit sensefinancial.com.