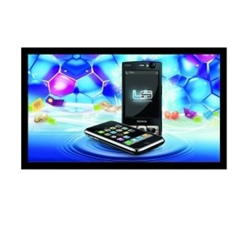 (PRWEB) November 07, 2014
Digital-Signage-China.com, a well-known digital signage player company, has unveiled its new designs of Network Media Players. All these brand new items are available at discounted prices, up to 35% off. The chief executive officer says that similar discounts are offered for the company's other items now.
The company's Network Media Players are very popular in the market. It has a professional design team that is made up of skillful designers. They understand that all distributors want to get high quality Network Media Players at wholesale prices. That's why the company can always offer the most affordable and useful items.
As a matter of fact, Digital-Signage-China.com provides only the top quality items for customers throughout the world. Its specialists are always ready to help with related questions.
The company's best-selling items include 42 Inches Floor-Standing Digital Signage LCD Advertising Players, DSP-100V Digital Signage Players and 65 Inch Wall-mounted Network Advertising Machines. According to the company's marketing specialist, Digital-Signage-China.com is now working hard to make more useful items. It has extensive experience in the digital signage player industry and it wants to be one of the leading suppliers. It is known as a reliable supplier with vast knowledge of product quality and customer requirements.
About Digital-Signage-China.com
Digital-Signage-China.com is a well-known digital signage technology company with the eligibility of production, installation and maintenance of digital signage products. The company has much experience in the industry, and its customers are provided with the best resources and professional tips. It aims to offer all kinds of high end digital signage products for the global market. For more information about the business and its digital players, visit http://www.digital-signage-china.com.