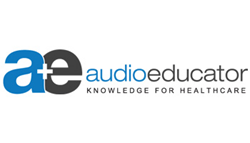 Changes in Home Health often come in clusters and are way more challenging than others; how it will fare in long-term depends on how the home health providers prepares for these challenges. - Sharon Litwin
Durham, NC (PRWEB) November 09, 2014
Apart from CPT 2015 updates, home health providers need to be prepared for the implementation of OASIS C1/ICD-9 (the revised version of the original OASIS C1 data set) effective on January 1, 2015. Previously, OASIS-C1 was expected to arrive in a simultaneous transition with ICD-10 on October 1, 2014; however, with the delay in ICD-10 implementation, CMS has announced a new version referred as OASIS-C1/ICD-9*. This new data set is a blend of all the approved OASIS-C1 modifications; however the ICD-10 items will be restored with their "original" ICD-9 counterparts.
Confusing? Here's a peek at the ICD-9 coding items that will be replaced by the ICD-10 items:

M1010 (Inpatient Diagnosis) will replace M1011
M1016 (Diagnosis Requiring Treatment Change) will replace M1017
M1020/M1022/M1024 will be replacing the ICD-10 parallels M1021/M1023/M1025
Changes in Home Health often come in clusters and are way more challenging than others; how it will fare in long-term depends on how the home health providers prepare for these challenges. Every proposed change in OASIS C1 is designed to increase OASIS accuracy and efficiency, which will help reduce coding errors and the number of returned claims. Training of staffs is imperative for successfully implementation of OASIS C 1 item. Home Health agencies need to be on their toes now in order to be well-trained before the implementation date.
Expert speaker Sharon Litwin— who has over 25 years of experience in home health and hospice industry— will shed light on the OASIS C 1 items in an information-packed audio session "OASIS C1 - Are you ready?" on Thursday, November 13 at 1 pm ET. Sharon will provide current OASIS C1 data collection guidance and strategies for home health providers to help in planning by keeping them up-to-date with new CMS resources.
Topics covered in the session:
Insights on new OASIS C1 items
Tools on how to assess the patients in order to be able to obtain the most accurate scores
Challenging areas of OASIS - time points, process measures, intent
Review of the Wound section, which is often the most difficult area for clinicians to answer
How OASIS ties in with OBQI outcomes?
Q & A session
And more!
For more information, http://www.audioeducator.com/home-health/are-you-ready-for-oasis-c1-11-13-2014.html
About AudioEducator
AudioEducator brings the most compelling list of audio conferences on a wide range of health care topics—medical coding, billing, HIPAA compliance, CPT changes, ICD-10, EHR, and more. Get trained from the comfort of your home or office without spending a penny on travel. Pick a format of your choice for training— live conference/On Demand/ DVD/ PDF transcripts and start learning.
For more information, check: http://www.audioeducator.com
AudioEducator is offering a special discount of 10%. Use coupon code SAVE10 to get your discount, applicable on all purchases. For further queries, contact us at: Shivane Kay (1-800-223-8720) or e-mail at contact(at)audiosolutionz(dot)com.