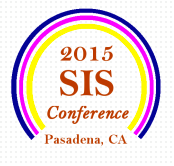 Mother-infant bedsharing can be safe. It can also promote breastfeeding and enhance bonding, while allowing both mother and baby to get enough sleep.
Amarillo, Texas (PRWEB) November 17, 2014
New parents often worry about their babies' sleep. Is bedsharing safe or does it increase the risk of SIDS? Is sleep training safe or is it harmful? When should babies start sleeping through the night? Parents and practitioners need evidence-based advice, not hype and scare tactics. Infant sleep location continues to be a controversial topic. Health authorities recommend that babies sleep on separate surfaces, but the majority of families sleep with their babies at least part of the time. Health care providers are often trapped between what they are allowed to say to parents and what parents are actually doing. Praeclarus Press proudly announces the Safe Infant Sleep Conference.
Together for the first time ever speaking about the science of mother-infant sleep is an expert a panel including: James J. McKenna, Ph.D., Kathleen Kendall-Tackett, Ph.D., IBCLC, FAPA, Diane Wiessinger, MS, IBCLC, Diana West, BA, IBCLC, Wendy Middlemiss, Ph.D., Darcia Narvaez, Ph.D., Tracy Cassels, M.A.This conference seeks to help health care providers deal with these competing demands and provides practical suggestions on what they can say to parents. Topics addressed include:
Bedsharing

What should parents avoid and how can they make it safe?
Does it increase the risk of SIDS?
What is its impact on breastfeeding?
Sleep-Training

Does it impact infant health and development?
What should parents know?
Involving Parents in Decisions about Infant Sleep

What is normal infant sleep?
How can parents calm a crying baby?
The Safe Infant Sleep conference takes place in Pasadena, California, March 5-6, 2015. Register now and save, additional discount given to teams of five or more people. Use code, "Praeclarus" when you register to receive a discount on individual registration. Continuing education units will be submitted for approval (CEU types TBD).
For additional information on this topic, please visit the Praeclarus Press webstore to view The Science of Mother-Infant Sleep: Current Findings on Bedsharing, Breastfeeding, Sleep Training, and Normal Infant Sleep edited by Wendy Middlemiss, Ph.D. and Kathleen Kendall-Tackett, Ph.D., IBCLC, FAPA.
Praeclarus Press is a small press founded by Kathleen Kendall-Tackett, Ph.D., IBCLC, FAPA and specializes in women's health. It features books, webinars, and products that support women's health throughout their lifespan. Based in Amarillo, Texas, the mission of Praeclarus Press is to produce materials that change women's lives.