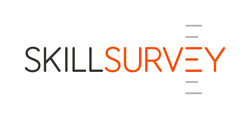 Wayne, PA (PRWEB) November 10, 2014
As retailers ramp up seasonal hiring for the holiday shopping rush, key customer service skills like listening and problem-solving will be in high demand, according to new research from SkillSurvey, Inc., the leading provider of confidential, science-based reference assessments that help employers make better hiring decisions. The SkillSurvey study reveals that:

Nearly one-third (31%) of customer service and sales job candidates could improve their ability to encourage customers to upgrade or buy new products or services by offering them more options
More than one in four (27%) need to work on their ability to give customers specific recommendations about company products and services, based on information about the customer
These findings are based on a SkillSurvey study of feedback from nearly 17,000 job references on approximately 4,500 job candidates for customer service / sales positions that were assessed through Pre-Hire 360®.
"Whether in-store, on the phone or online, retailers may not be completely satisfying customers and may be leaving sales on the table if they don't make the right hiring decisions this holiday season," said Ray Bixler, President and CEO, SkillSurvey. "At the same time, job-seekers need to know which skills to emphasize in their applications and throughout the hiring process. Employers will be well-served by seeking out candidates who have shown that they can use creativity and strategic thinking to create smart solutions to customer problems."
Good customer service means good business. More than two-thirds (68%) of customers say they are willing to spend 14% more, on average, at a company that they believe provides excellent customer service, according to a 2014 study by American Express. This study also found that three-fourths of customers (74%) say they have spent more with a company because of a history of positive customer service experiences. On the other hand, 37% of customers said they will switch companies after a single poor customer service experience.
Other key findings from the SkillSurvey reference data on customer service / sales candidates include:
Areas for Improvement:
23% can boost their ability to make high quality decisions based on business priorities
22% have room to grow when it comes to effectively using customer service systems and databases to resolve customer issues
20% could improve at gathering information from customers to more efficiently answer questions and resolve issues
Top Areas of Strength:
Nearly all (95%) of these job candidates are good at treating other people with fairness and respect
The story is similar when it comes to trustworthiness: 93% of candidates demonstrate honesty and high personal standards when dealing with others
Nine out of 10 candidates (90%) show ethics and integrity in their work
"Smart, strategic companies can set themselves apart and boost their bottom line by hiring customer service and sales representatives who have shown that they are great listeners and able to engage thoughtfully with customers," continued Bixler. "Using input from job references to identify those hard-to-find markers of success is a great way to help boost results this holiday season."
About SkillSurvey®, Inc.
SkillSurvey provides solutions that address critical points in the talent lifecycle. The company's flagship solution, Pre-Hire 360® is an award-winning, patented technology solution that utilizes a unique combination of behavioral science, talent analytics, and data-driven benchmarking. SkillSurvey's Pre-Hire 360 reference assessment is scientifically proven to drive better hiring decisions and generate predictive candidate insight based upon feedback provided by references on past job performance. SkillSurvey's cloud-based software products are being used by over 1,400 companies, institutions and organizations to reduce new hire turnover, improve job performance, attract better candidates, and drive customer satisfaction. SkillSurvey has frequently been named as one of the fastest-growing companies in America by Inc. 5000 and Deloitte's Technology Fast 500TM. Visit SkillSurvey at http://www.skillsurvey.com, and on Facebook, LinkedIn and Twitter.
Pre-Hire 360® is a registered trademark of SkillSurvey Inc.
All other product and company names used herein are trademarks or registered trademarks of their respective owners.
©SkillSurvey, Inc.
Contact:
Joseph Germani
Sloane & Company
(212) 446-1899
jgermani(at)sloanepr.com