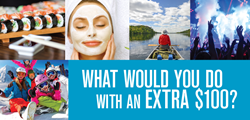 Melbourne, FL (PRWEB) November 10, 2014
The days when you could open a complimentary checking account with no recurring monthly fees seem to be in the past. According to data gathered by Bankrate, the percentage of no-cost checking accounts at banks has fallen from 76 percent in 2009 to only 38 percent in 2013. Then, when MoneyRates.com published that checking account fees charged by banks hit a new high in 2014, Space Coast Credit Union realized an opportunity to differentiate its checking account.
Some financial institutions tout "Free" Checking, but have sneaky fine print that includes high minimum balances or specific account usage requirements that you have to meet in order to avoid a monthly service fee. Recently, M&T bank was fined $2.9 million by the CFPB for deceptive advertising because they did not disclose key eligibility requirements. This is in stark contrast to SCCU's Free Checking – which requires no minimum balance, no monthly maintenance fees, and no transaction fees.
"Our members look to us for affordable financial products delivered with convenience and integrity, and they have confidence because they trust us to watch out for them." said SCCU's EVP, Retail Operations and Chief Operating Officer, Timothy M. Antonition.
SCCU Members' Watchdog represents SCCU's vision and promise to protect its members in all aspects of their financial lives using their people, products, and practices. SCCU recently launched an advocacy page on Facebook under the name SCCU Members' Watchdog, where they are hosting a contest to educate people about checking account fees.
The social media contest is based on the statistic that you can save around $100 a year by avoiding a traditional checking account that carries regular fees. The contest seeks to raise awareness by asking fans to answer the question "What Would You Do with an Extra $100?" People are encouraged to submit a photo or video explaining what they would do if they had an extra $100 in their pocket for their chance to win one of 10 weekly prizes of $100. In December, the Facebook community will be invited to vote for their favorite winning submission and the entry with the most votes will win a $1,000 grand prize.* To kick off the contest, SCCU created a short video, which can be viewed here.
The statistics about checking account fees and requirements explain why SCCU members are relieved to have found a reprieve from monthly checking fees at SCCU. According to Consumerist.com, the average national bank charges $14.87 in monthly fees, or requires you to have an average of $5,747 in your account to avoid that fee. Additionally, only 3.57% of checking accounts at national banks have no minimum balance requirements and no monthly fees.
Real SCCU Member Reviews:
"All of your basic banking needs at no cost. How rare and wonderful it is in today's world of being hit up at every turn for more charges to put your money where it won't cost more." -Dane H.
"This is by far the best place to bank I don't feel like I'm being robbed when I look at my statement" – Andrew B.
SCCU's Free Checking still comes with all of the features that you want to manage your finances. The following is all included at no extra cost: e-statements, Online Banking, Bill Payer, unlimited check writing and teller withdrawals, SCCU Mobile App with Mobile Deposit, Online and Mobile Banking Alerts, and a Visa® Debit card with unlimited transactions and fraud protection.
Space Coast Credit Union was chartered in 1951 and is headquartered in Melbourne, Florida. The credit union serves more than 290,000 members with assets of over $3 billion through a network of 57 branches and over 100 ATMs located throughout Florida and through its website sccu.com. Space Coast Credit Union is open for membership to anyone who lives or works in the fourteen Florida counties it serves. Locations can be found at sccu.com/locations.
*No purchase necessary. Must be 18 years or older to enter. Visit the contest tab on Facebook.com/sccumemberswatchdog by clicking here to read the official rules.