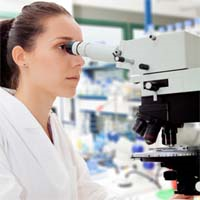 These tools...are less traumatic, and are equally or more successful, with minimal discomfort for the patient.
Raleigh, NC (PRWEB) November 08, 2014
Cancer doctors in Italy have published evidence that they say illustrates the benefits of the fine needle aspiration (FNAB) form of mesothelioma biopsy over the more common cutting needle technique. Click here to read Surviving Mesothelioma's new article on the report.
Scientists at the University of Catania say diagnosing mesothelioma using FNAB with ultrasound guidance results in less pain and quicker recovery for patients.
"These tools, quite neglected, are complementary to CT imaging in patients with malignant pleural mesothelioma (MPM) or lung cancer (LC), are less traumatic, and are equally or more successful, with minimal discomfort for the patient," writes lead researcher, Dr. Marco Sperandeo.
In an Editorial in the journal Chest, Dr. Sperandeo and colleagues say, although tissue samples obtained with FNAB tend to be smaller than those obtained with other biopsy techniques, most were sufficient to make an accurate diagnosis.
"Almost all patients suspected of having mesothelioma will eventually have to undergo a tissue biopsy," says Alex Strauss, Managing Editor of Surviving Mesothelioma. "Anything that can make that process easier without sacrificing accuracy would be a benefit for them."
To learn more about FNAB and how it compares to other biopsy techniques, see Fine Needle Biopsy: An Easier Way to Diagnose Mesothelioma? available now on the Surviving Mesothelioma website.
Sperandeo, M et al, "Advantages of thoracic ultrasound-guided fine-needle aspiration biopsy in lung cancer and mesothelioma", Novebmer 1, 2014, Chest, pp. 178-179. http://journal.publications.chestnet.org/article.aspx?articleID=1921050#r5
For nearly ten years, Surviving Mesothelioma has brought readers the most important and ground-breaking news on the causes, diagnosis and treatment of mesothelioma. All Surviving Mesothelioma news is gathered and reported directly from the peer-reviewed medical literature. Written for patients and their loved ones, Surviving Mesothelioma news helps families make more informed decisions.