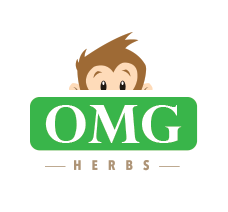 "Our goal is to fix everyone's Monkey Bottom." Mr. Green of OMG Herbs.
Springfield, IL (PRWEB) November 08, 2014
The days of Monkey Bottom (a.k.a. hemorrhoids) suffering are over. OMG Herbs is dedicated to providing the most powerful and effective all-natural hemorrhoid relief supplement on the market.
OMG Herbs takes the pain out of hemorrhoids. From an ancient herb discovered by the team at OMG Herbs, they have effectively produced the most powerful and long-lasting, all-natural supplement available in the marketplace today. OMG Herbs' objective is to aid in the treatment of hemorrhoid pain, discomfort, bleeding and down right annoying symptoms associated with this condition.
OMG Herbs is centered around the principle that "You are not alone." Astonishingly, 75% of individuals age 45 and older will experience hemorrhoid symptoms at some point during their lives, according to NDDIC. Symptoms are more commonly prevalent for pregnant women and the elderly, but OMG Herbs has helped individuals as young as 18 years of age.
According to the CDC, hemorrhoids are classified as a digestive condition. However, two of the primary contributing factors for hemorrhoids are a person's lifestyle and diet. While these factors can contribute to the presence of hemorrhoids, the actual cause of hemorrhoids can be much more complex; ranging anywhere from prolonged inactivity, elevated levels of stress, or even genetics.
Companies looking to solve this pervasive problem have to provide a product that delivers results. Whether they're producing creams, supplements, bath products, or specialty wipes the goal is to provide immediate pain relief as well as long term prevention. This is the true test for any new product on the market and OMG Herbs has a staggering success rate of 99% from their customers, who have reported not only fast relief, but also fewer instances of hemorrhoid symptoms after using the product.
OMG Herbs is excited to announce the launch of a new website and a new look for both the product and the overall brand. While hemorrhoids are very common, many who suffer from them do so in silence. While OMG Herbs hopes to change the way people talk about hemorrhoids, many who experience them don't ever talk about them -- even to their doctors according to CNN. Therefore, the use of an online store gives customers and potential customers easy access to view and purchase products from the privacy of their own home.
In addition to the new website, OMG Herbs has also expanded their operations across North America and Asia to reach new markets and provide faster delivery so customers can get the relief they need as soon as possible. "Our goal is to fix everyone's Monkey Bottom," according to Mr. Green of OMG Herbs.
This is an exciting new product that appears to be one of the top contenders in the hemorrhoid supplements market. Beyond all the hype, just one look at the customer testimonials is enough to make OMG Herbs worth consideration. According to Ming Zhu Xu, "After many years of suffering from both internal and external hemorrhoids, I took OMG Herbs. My hemorrhoids shrunk considerably. After taking the last dose, all of it was 80% better. I was thrilled to feel so much better after years of suffering. This result would have been good enough for me, but I went ahead and took a second round one week later. Now my hemorrhoids are completely gone and I am 100% healed."
OMG Herbs is a US based company, specializing in fast, simple and effective hemorrhoid relief supplements. For more information about the company or the OMG Herbs product, visit them online at http://www.omgherbsusa.com.