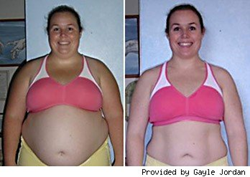 Diet Doc incorporated the healthiest principles of the Mediterranean Diet and the Nordic Diet into their medical weight loss programs to deliver safe, natural and fast weight loss.
New York, NY (PRWEB) November 10, 2014
The modern Western diet consists primarily of processed, refined carbohydrates and unhealthy fats. In comparing different cultures, it is clear that Americans who follow this diet of modern convenience will gain weight, while those who follow diets that remain untouched by modern influence are not affected. With this in mind, the experts at Diet Doc incorporated the healthiest principles of the popular Mediterranean Diet and Nordic Diet into their medical weight loss programs to deliver safe, natural and fast weight loss to clients throughout the country.
The Mediterranean Diet and the Nordic Diet are similar in that both diets combine good food with good health, each encouraging their clients to enjoy more natural, plant based foods while avoiding processed, fatty and sugary foods. While the menu options may differ, these diets have one common goal – to help people improve their health, trim their waistline and lead more active and fulfilling lives by consuming foods that fuel the body without accumulating unhealthy fat stores.
The Mediterranean Diet, referred to as a "lifestyle where good taste meets good health" accentuates:

Consuming a diet primarily of plant based foods, fruits, vegetables, legumes and nuts;
Substituting Olive Oil for butter;
Flavoring foods with herbs and spices, rather than salt;
Limiting red meat to only a few times per month;
Fish and poultry are encouraged twice per week;
Consuming only whole grain bread, which may be dipped in olive oil, rather than butter;
Adding about a handful of nuts per day, but avoiding highly salted variations.
Red wine may be consumed in moderation.
Though the cuisine is uniquely Nordic, the Nordic Diet bears a striking resemblance to the Mediterranean Diet. The main differences are merely local variations and regional interpretations of healthy eating. For instance, elk and dark berries are abundant in Nordic regions, while olives and tomatoes are plentiful in the Mediterranean region. The Nordic Diet emphasizes:

Consuming dark greens that are rich in nutrients and that leave the dieter feeling full and satisfied;
Low glycemic fruits, such as apples, pears and berries;
Fish and wild game, such as Elk and Reindeer;
Foraged foods, such as mushrooms, wild garlic and herbs.
Avoidance of processed foods, refined grains, added sugars and red meats that contain unhealthy fats.
While many have successfully lost weight and improved their health by following the Mediterranean Diet and the Nordic Diet, many report that sticking to the diet plans can be challenging. For this reason, Diet Doc incorporated many of the healthiest principles of these two popular diets into their medical weight loss programs that help dieters more easily and more successfully reach their weight loss goals.
At Diet Doc, each new patient is paired with a certified nutritionist who will create meal and snack plans that are interesting and easy to follow. While all patients will qualify for personalized diet plans, many will qualify for prescription hormone treatments, exclusive diet pills and appetite suppressants. This powerful blend speeds the rate at which dieters see fat melting from their body while eliminating between meal hunger, food cravings and loss of energy, the three main reasons that dieters give up. Each patient's journey is monitored and their support team is available 6 days per week via phone or email to answer questions, offer suggestions or simply to lend their encouragement and guidance.
Finally, the company recognizes that some patients may find it difficult to travel to and from weight loss clinics and made their diet plans available to those in any region of the country. By partnering with Telemedicine, dieters in even the most remote areas can lose weight from the privacy of their own home. This combination of the best diets in the country and a level of service and personal attention that is unparalleled by the competition has resulted in thousands of Americans turning to Diet Doc for their weight loss needs.
About the Company:
Diet Doc Weight Loss is the nation's leader in medical, weight loss offering a full line of prescription medication, doctor, nurse and nutritional coaching support. For over a decade, Diet Doc has produced a sophisticated, doctor designed weight loss program that addresses each individual specific health need to promote fast, safe and long term weight loss.
Diet Doc Contact Information:
Providing care across the USA
Headquarters:
San Diego, CA
(888) 934-4451
Info(at)DietDoc(dot)info
http://www.dietdoc.com
Facebook: DietDocMedicalWeightLoss