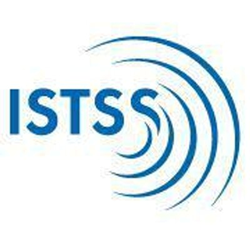 Miami, Florida (PRWEB) November 07, 2014
Mothers with a history of sexual abuse reported less warmth toward their daughters compared to their sons, according to a study presented at the International Society for Traumatic Stress Studies 30th Annual Meeting.
"Warmth includes things like comforting and being responsive to her child, and it's related to increased resilience against anxiety and depression in children," says Dorthie Cross, PhD, lead author of the study and postdoctoral fellow in Psychiatry and Behavioral Sciences at Emory University School of Medicine. "Our finding that warmth is particularly reduced toward daughters is important because it may represent a specific risk-factor for developing problems later on.
The Emory University research team interviewed 136 adult women who were legal guardians and primary caretakers of at least one child between ages 8-12. The women recruited for the study lived in Atlanta and were recruited in waiting rooms of hospitals and medical practices. The majority of the women were from a low-income background and self-identified as African-American.
Nearly one in five of the women reported experiencing severe childhood physical abuse, and nearly one in three reported experiencing severe childhood sexual abuse. In addition, well over a third of the women were experiencing current depression and/or PTSD.
The study found that mothers who had experienced sexual abuse reported less warmth toward their daughters but not their sons, even if the mothers' depression and PTSD were considered. This pattern was specific to sexual abuse and was not found for physical abuse.
About the International Society for Traumatic Stress Studies (ISTSS)
The ISTSS is an international, interdisciplinary professional organization that promotes advancement and exchange of knowledge about traumatic stress including understanding the scope and consequences of traumatic exposure; preventing traumatic events and ameliorating their consequences; and advocating for the field of traumatic stress. http://www.istss.org.