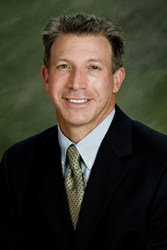 Plainville, CT (PRWEB) November 07, 2014
Dr. David Edelson is now offering patients in Plainville, CT, 30 percent off Invisalign® treatments in celebration of 30 years in practice at the Plainville office. The special will be available from November 1 to December 31, 2014. With Invisalign®, Dr. Edelson can correct unevenly spaced or crooked teeth, which offers both aesthetic and health benefits for patients. Invisalign® also provides patients with a discreet, comfortable alternative to braces.
Many people may not realize that uneven tooth spacing or misalignment can cause oral health problems. Incorrect alignment can result in unnecessary wear, chipping or other trauma to teeth. Tooth crowding can keep patients from effectively preventing plaque and tartar buildup, while excessive spacing can allow food to lodge between the teeth. Both issues can raise the risk of periodontal disease developing. Gum disease, in turn, can cause damage to the bone that supports the teeth, resulting eventually in bone density deterioration or tooth loss. Alarmingly, periodontal disease has also been linked to systemic health problems, such as heart disease. People who visit Dr. Edelson to have unusually spaced or crooked teeth corrected may enjoy long-term health benefits in addition to aesthetic improvements.
Dr. Edelson offers patients in Plainville, CT, an innovative alternative to braces with Invisalign®, a treatment that utilizes clear, customized aligner trays to correct the positioning or orientation of teeth. Unlike braces, the aligner trays can be removed for eating and oral hygiene routines, which increases convenience for patients and helps promote oral health. The custom aligner trays are replaced every two weeks with a slightly different set of trays, and every six to eight weeks, patients visit Dr. Edelson for a check-up. Many of Dr. Edelson's patients only require one year of treatment to correct irregularly spaced or crooked teeth.
Dr. Edelson encourages patients who are interested in taking advantage of the limited-time special to schedule a consultation about receiving Invisalign® in Plainville, CT. Although many people are good candidates for the procedure, Invisalign® is not the ideal treatment for everyone. During a consultation, Dr. Edelson can determine whether Invisalign® is the best solution based on a patient's oral health and other factors. Current and prospective patients are welcome to call Dr. Edelson's office or visit his website to request an appointment.
About the Doctor
Dr. David R. Edelson is a general dentist offering personalized dental care for patients in Plainville, CT. Dr. Edelson received his B.S. in Biology from Trinity College in Hartford, CT. He then went on to receive his Doctor of Dental Medicine at Tufts University School of Dental Medicine. He completed his general practice residency at Boston City Hospital and his dental sleep medicine residency at Tufts University School of Dental Medicine. Dr. Edelson recently became a Diplomate with the International Congress of Oral Implantologists, and belongs to the one percent of dental professionals currently providing the Laser Assisted New Attachment Procedure (LANAP®), the first FDA-cleared laser procedure for gum disease and periodontal treatment. To learn more about Dr. Edelson and his dental services visit his website at http://www.plainvilledentist.com and call 860-357-6772.