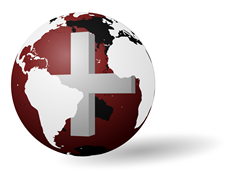 Richmond Hill, ON, Canada (PRWEB) November 09, 2014
PVX Plus Technologies Ltd., an established company known for enabling Software Publishers to develop applications that can run over multiple operating systems, platforms and devices, announces the release of PxPlus 2014.
Speaking of this release, Michael King, CEO and CTO of PVX Plus Technologies Ltd., states: "Our mission since we started PVX Plus is to provide our clients with an easy to use, portable development environment that allows applications to keep up with the changes in technology, thereby retaining their commercial value. PxPlus 2014 is a significant milestone in delivering on our mission".
PxPlus 2014 incorporates numerous major new features that address customer feedback and requests. These include:

Native Web Services that provide direct Web access to application information in CSV, JSON, XML, PDF, PNG and HTML formats.
A new HTML-based Dashboard that provides web-based Data Visualization of charts, tabular data and industry standard web pages.
An advanced project-based IDE with a modern look and feel to improve developer experience and usability.
Native support for industry standard IPv6 TCP interfaces to help customers prepare for the Internet of the future.
Dynamic table data/time dependent splitting to manage Big Data, providing improved performance, as well as security and backup capabilities for large datasets.
Improved Data Replication for real-time disaster recovery and up-to-the-minute reporting from mirrored systems and databases.
Enhanced Query+ with improved performance and visual attributes, along with new search functionality.
The PxPlus mail clients now support the latest in secure TLS encryption standards.
New document management capability utilizing 'PxPlus direct access to ZIP files'.
For a complete feature list and to learn more about PxPlus 2014, visit us at:[ http://www.pvxplus.com/whatsnew
About PVX Plus Technologies Ltd.
PVX Plus Technologies Ltd. is the publisher of the PxPlus Development Suite, a powerful collection of platform-agnostic, feature rich, and intuitive development tools. Our Development Suite empowers Software Publishers to extend the product life cycle of their business applications and retain their commercial value by enabling them to stay on the cutting edge of technology.
Trusted by over 600 of the world's leading software companies for over 25-years to create thousands of business applications, the PxPlus Development Suite is the ideal environment for distributing applications over multiple operating systems, platforms and devices.