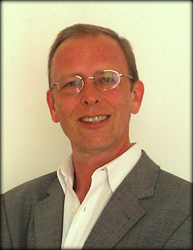 Herbert brings over a decade of experience managing core facilities in both Europe and the United States
Boston, MA (PRWEB) November 11, 2014
The global leader in core facility management software, iLab Solutions, recently announced Herbert Auer as the new Director, European Business Operations. In this leadership position, Herbert will be overseeing the day-to-day business operations of iLab's Europe-based team ensuring its alignment with the company's mission to provide innovative and effective solutions to support research.
Herbert's background is in Genomic Analysis where he worked as a Core Facility Director at IRB Barcelona, Nationwide Children's Hospital, and The Ohio State University. Herbert's connection with the research community continues through his involvement in the Association of Biomolecular Resource Facilities (ABRF) and the Core Technologies for Life Sciences (CTLS).
"Herbert brings over a decade of experience managing core facilities in both Europe and the United States," stated Heather Lorenz, iLab's VP, Business Development. "He offers an acute understanding of the specific needs of research infrastructures, core facilities, and academic institutions. This broad range of knowledge and experience makes Herbert an invaluable asset to iLab's leadership team."
Herbert's main goal is to work closely with researchers to understand their specific needs and collaborate with iLab's engineering, implementation, and support teams to ensure the company is offering pertinent solutions to its clients.
iLab's European customers include researchers at the Norwegian University of Science and Technology (Trondheim, Norway), Guys and St. Thomas Hospital (London), the Champalimaud Foundation (Lisbon), Queen Mary University of London (London), Ospedale San Raffaele (Milan), the University of Oxford (Oxford, UK), and New Castle University (Newcastle, UK). The company's web-based software streamlines workflow for research core facilities by automating requests, reservations, usage tracking, billing, and generating reports.
For more information on iLab Solutions core facility management software visit http://www.ilabsolutions.com/core-facility-management.
About iLab:
iLab Solutions is the global leader in providing web-based core facility management services to academic research institutions. The modules available include core facility service request management, enhanced sample management functionality (including a sample processing management tool), equipment reservation and usage tracking, billing and invoicing, reporting, and lab requisitioning and spend tracking tools. Modules to support storeroom management, study management, and equipment lockout capabilities are currently under development and will be available for wide deployment in 2015. iLab has extensive experience providing enterprise-level solutions at major research institutions, including integrations with institutional financial systems (e.g., SAP, Oracle, PeopleSoft, Lawson, Banner, IFAS, etc.) and identity management systems (e.g., Active Directory, LDAP, Shibboleth, etc.) iLab's dedicated implementation team and full customer support result in high adoption rates. More than 100 institutions in North America, Europe, and the Asia-Pacific region rely on iLab, including universities, hospitals, independent institutes, and government labs.