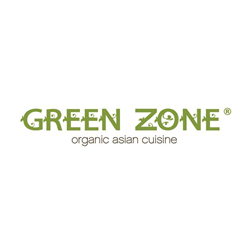 San Gabriel, California (PRWEB) November 13, 2014
Green Zone Organic Asian Cuisine, a busy family-owned establishment in San Gabriel, California, announced that it would be adding new dessert items for its customers.
The restaurant, known for its tasty organic products, is adding organic cheesecakes, along with several other dessert items.
The establishment opened in 2006 and had a vision of providing healthy food that is simple, fresh and pure that could create satisfying meals.
Since then, Green Zone has become a community favorite in the San Gabriel area of California, serving to a wide customer base.
Green Zone has been featured in various reputable media outlets, including LA Weekly, Los Angeles Times and Los Angeles Magazine for its unique and healthy food.
With the popular demand for its food, Green Zone was excited to add some new dessert items.
"We're excited to introduce the dessert items," Co-Founder Jillian Cam said. "We think it will be a nice addition to our menu."
You can learn more about Green Zone at http://greenzonerestaurant.com/.
Green Zone is located at 534 E Valley Blvd. in San Gabriel, California.