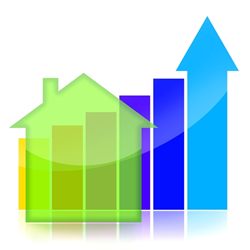 While some programs have left the market and applications dropped, the seasonally adjusted Purchase Index rose 3 percent for the week ending Oct. 31
(PRWEB) November 08, 2014
Lenders like The Federal Savings Bank followed the Mortgage Bankers Association's latest Market Composite Index report this week. The report showed that mortgage applications for the week ending Oct. 31. fell 2.6 percent on a seasonally adjusted basis compared to the week earlier. The MCI measures the volume of loan applications each week.
This is only the second week in a row that mortgage applications decreased. Previously, for the week ending Oct. 22, mortgage applications had risen 11.6 percent from the week before.
A variety of mortgage activity
The MBA's Refinance Index decreased 6 percent compared to the previous week. The week before, refinancing was 65 percent of all mortgage activity, but for the week ending Oct. 31, it was 63 percent. The share of adjustable-rate mortgages fell to 7.4 percent of all applications.
Applications under the Federal Housing Administration rose 9.5 percent during the same week, up from 8.9 percent of all mortgage activity the week before. Applications for Department of Veteran Affairs home loans remained steady at 10.7 percent of activity.
Link to mortgage credit
According to the MBA, the Mortgage Credit Availability Index decreased 2.5 percent to hit 113.2 in October. A decline normally signals tightening of lending standards, according to the association's statement. However, in this case, the fall was likely caused by the end of some special loan programs.
"FHFA recently announced plans regarding efforts to expand access to conventional conforming credit through greater clarity with respect to repurchase risk and a modest expansion of higher LTV lending," said MBA's Chief Economist Mike Fratantoni. "These changes are not yet finalized and hence are clearly not reflected in the October data."
Purchasing and home prices on the rise
While some programs have left the market and applications dropped, the seasonally adjusted Purchase Index rose 3 percent for the week ending Oct. 31 compared to the prior week, which means people are still out there purchasing new properties.
Home prices rose as well. According to CoreLogic's most recent Home Price Index reading from November 4th, there was year-over-year appreciation in every state at an average of 5.6 percent in September.
This may sound like bad news, as home prices have risen for 31 consecutive months. However, the rise in prices was slower than what was seen in previous months, falling to mostly single- instead of double-digit increases. Montana and Michigan were the only states to have double-digit rises in price growth at 10.3 percent and 10 percent, respectively. Maine, Massachusetts and California followed as having the third through fifth highest price appreciation in September.
Overall, price appreciate is slowing compared to 2013, which is good news for prospective homebuyers.
"With more positive macroeconomic trends emerging in the United States, we are forecasting moderate price growth for 2015," said CoreLogic President and CEO Anand Nallathambi.
CoreLogic predicts home prices will increase 5 percent on a year-over-year basis by September of next year.
For more information on low rate mortgages, prospective home buyers should contact the Federal Savings Bank, a veteran owned bank.