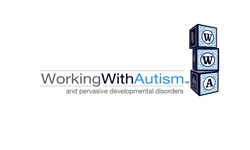 Encino, CA (PRWEB) November 11, 2014
Working With Autism, Inc. (WWA) received an overwhelming response at its booth in the Child & Family Center's 11th Annual Kid Expo. The event, organized on October 12, 2014 at Golden Valley High School, witnessed huge interest in the work and services of WWA. The event led to an increase in the awareness about autism and also helped community members to discover new avenues, as well as broaden the reach and scope of WWA services.
The event featured more than 120 exhibitors and family specific services, including: tutoring, karate, art, dance, education, daycare and camp services. The event also served as a learning opportunity for WWA, where valuable information and ideas were exchanged on how to increase the number and scope of services available to families in the area. WWA's booth was an informative stop for families wanting to understand the organization's work and seek support for the special needs of their children.
Families were especially interested in learning about the supplementary services available with WWA — many families are already using in-home behavior therapy, but they want to augment the present interventions with therapeutic avenues to support the needs of their growing children. WWA's PEERS social skills groups and sibling supports groups, concepts new to Santa Clarita, created much interest and invited many questions from the visitors. In the course of the many interactions at the booth, families made frequent inquiries about using adaptive skills services to facilitate the assimilation of their children in the mainstream society.
As a welcome boost to the efforts and spirit of WWA, the booth saw many individuals wanting to get trained and involved in working with children and adolescents with autism. With WWA's endeavors and the sincere participation of the community in the event, Santa Clarita is now more informed and aware about autism and the various paths for intervention.
Contact: Hilya Delband, Psy.D, BCBA-D, Director, Clinical Development and Marketing
818-582-2210 or drdelband(at)workingwithautism(dot)com
About Working With Autism
Working With Autism was formed in 1997 and is a leading organization specializing in the treatment of autism and other pervasive developmental disorders. Our agency emphasizes the teaching of social skills through applied behavior analysis (ABA) and discrete trial training (DTT). Our goal is to provide individuals with autism the communication, self-help, vocational, social, and self-management skills that will promote their independence and socio-emotional functioning. Visit us at http://workingwithautism.com/ for more information.