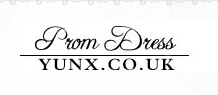 (PRWEB) November 09, 2014
Recently, Yunx.co.uk, a well-known wedding dress manufacturer, has happily released its new collection of wonderful prom dresses, most of which are available at discounted rates. The purpose of the special offer is to expand the company's UK market. The CEO of the company says that the promotion is from today until November 19, 2014.
"We are proud to unveil our new products for old and new clients. We want to make our dresses more popular in the UK. We have been working in the industry for a long time, so we know well about customer needs. If you want to buy our new and affordable outfits, please visit our website as soon as possible," he says.
The brand new outfits come in a lot of hot styles: V-neck beading, empire strapless chiffon, A-line strapless, one shoulder, floor-length, beading, sleeveless, elastic, woven, satin dresses and so on. They are available in almost all sizes. At our one stop website, ladies of any shape can find their ideal outfits.
Yunx.co.uk's prom outfits are popular for their trendy looks and selected materials. Its other popular items include cocktail gowns, party gowns and bridesmaid dresses. Its promotional wedding dresses are available in more than 30 colors. They are carefully made come with soft materials by responsible workers.
About Yunx.co.uk
Yunx.co.uk is a leading wedding dress company from China. Its aim is to provide worldwide clients with perfect outfit solutions. All its fancy outfits are offered at low rates. In addition, the company pays close attention to the latest fashion trends. Now, worldwide clients can access a lot of cheap, graceful items at its website. More detailed information about its new items can be found at http://www.yunx.co.uk/.