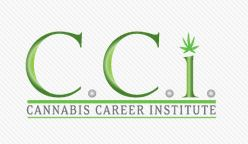 (PRWEB) November 10, 2014
Next week Cannabis Career Institute will be offering business building courses in the medical marijuana industry in Georgia, California and Nevada. Two weekend classes will be held on Saturday November 15 at the Hilton Atlanta Airport in Atlanta, Georgia followed by a class in Los Angeles, California on Sunday November 16 at the Hilton Garden Inn. As well as at the Universal Hilton in Las Vegas, Nevada on Tuesday November 18.
The South Californian based Institute continues its nationwide tour with more classes in their home state all the way to New York. After going national and the rapid legalization of medical and recreational marijuana CCI's classes are high in demand. Their courses are the first of their kind to offer a model for a state mandated certification program. Experienced facilitators will provide basic steps and knowledge for cannabis entrepreneurs interest in starting up cannabis based businesses.
CCI covers all laws in each state with state unique courses so you can ensure your protection and businesses. The attempt to legalize medical marijuana in Georgia barely made the passing vote for the House Bill 885. This allows for the controlled use of cannabis in cancer or glaucoma patients and the continued research of medical uses. California has had medical marijuana since 1996 through the Compassionate Use Act, with additional protection added in 2004 in the Senate Bill 420. Nevada Governor Brian Sandoval signed the Senate Bill 374 in 2013 r registration and authorization for medical cannabis businesses. This included plant cultivation, dispensaries, edible and concentrate manufacturers among more for medical patients.
CCI continues to expand working with other advocacy groups offering information at classes, conventions, and online. To enroll into the institute there's a one time all access fee of $299 with classes year around nationally.For more information and scheduling please call Robert Calkin 240.338.8785 or email: kimmoffattcci(at)gmail(dot)com To find out more about Cannabis Career Institute go to the website for details: http://www.cannabiscareerinstitute.com