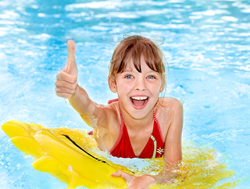 "Njswim makes swimming fun for the whole family!"
Sparta, Roxbury, Lakeside, Florham Park and Warren, N.J (PRWEB) November 12, 2014
Njswim has been providing quality youth and adult fitness through swim and family fitness classes since 2001. To continue their vision and best serve the communities where they operate, Njswim has launched a more user friendly and dynamic website that the whole family can enjoy. Njswim's new site is interactive and has a fresh and innovative look; one that upholds Njswim's standard of safety, efficiency and fun for the entire family.
The Family Portal option provides convenient access to custom account detail, billing information and the ability to register for classes. Njswim's new website,http://www.njswim.com, is not only optimized to be more accessible to clients and families but it is also tailored to make each client feel invited to the facility through photos, staff biographies and detailed course descriptions.
Njswim provides an experienced staff of certified swim teachers and wellness professionals. Joe Oehme, the owner and founder of Njswim, has knowledge spanning from his teen years as an American Red Cross Water Safety Instructor to his coaching experience at premier health centers on the east and west coast. Joe Oehme has developed progressive teaching techniques to reduce fear and inspire personal liberation for his clients. Njswim's owner, Joe Oehme has adapted the practices he learned throughout his career to create a place where people of all ages can come and learn how to swim.
"Njswim is a vibrant business with a lot of moving parts. There are 4 locations and different programs and comprehensive schedules available in each center, so the website design and development required a lot of planning and organization. We created Njswim's new website, http://www.njswim.com, to elevate their brand and enhance their business, but it was also very important to utilize client-organization reciprocity by enabling on-the-go technologies for customers and employees alike. We spent a lot of time ensuring that the site is easy to navigate, highly intuitive, thoroughly informative and technically responsive so that is works seamlessly on mobile telephones, tablets and other hand-held devices" said Christian Evans of Evans Alliance.
Evans Alliance is a full service advertising agency conducting business in the US, Canada, UK, and Asia Pacific. The Agency serves as a one-stop supermarket of branding, advertising, and marketing services for clients of all sizes. As an integrated services firm, they offer clients a blend of strategic consulting and marketing services coupled with key branding strategies and creative outreach, utilizing a multidisciplinary combination of innovative marketing programs. They believe in the aggregate value of excellence in Web Design, Search Engine Optimization, Social Media, Digital Marketing, Print, Radio & Television, Direct Mail, Outdoor, Billboard and Email.
"Evans Alliance has become an indispensable partner for us. They have taken the time to really understand our business and have been instrumental in shaping the way we position ourselves in the marketplace, interface with our clients and how our brand looks, feels and functions. …they are an exceptional group of very talented people" Joe Oehme, President of Njswim.
For more information regarding Njswim visit their website at http://www.njswim.com