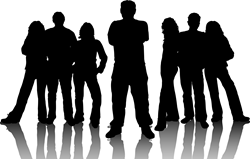 Los Angeles, Ca (PRWEB) November 10, 2014
Stream Live Party is an innovative, continuous reality viewing experience that will be presented online without interruptions for a full year. This groundbreaking reality media project will closely follow six individuals throughout their daily lives at home, work, and on vacation. There will be forty eight cameras in total throughout the house, workplaces, and on the go, to ensure Stream Live Party captures every juicy detail in each person's life.
Stream Live Party has recently chosen their six main participants for the reality viewing experience. There will be two male cast members; Tim who is a professional photographer, and Devon who is a full time student. There are four female cast members; Samantha, Pamela, Jessica, and Jennifer, who are all full time models. All of the cast members fall within the age group of 19-34, and filming will take place primarily in Los Angeles. Stream Live Party is constantly accepting applications from people who wish to be featured on the life stream, and interested applicants should visit the Stream Live Party website and fill out the Cast Application Form.
The inspiration for Stream Live Party was derived from successful reality television shows, such as Big Brother and Jersey Shore. The downside of these shows is that there are large gaps between the episodes, and viewers are basically left in the dark. Stream Live Party differs from other reality shows because they will be living streaming all cameras every single day for an entire year. There will be no cuts, edits, commercials, just live streams without any interruptions.
Stream Live Party aims to be the most successful and unique online reality viewing experience. In order to proceed with their project, they have created a Kickstarter campaign to help offset some of the costs associated with the creations, production, and filming of this one year long event. The campaign will officially launch this week and TMP Productions hopes to achieve their goal of $500,000 before they officially begin filming. The company is offering a variety of rewards to individuals who choose to donate. For instance, any donation over $20 offers the chance to chat with the cast members during the show, over $30 merits a birthday shoutout on the show, some of the higher donations offer the ability to Skype chat with one of the cast members. There are a variety of great perks available for those who wish to back this innovative live stream project.
With the help of their Kickstarter campaign, TMP Productions will officially launch Stream Live Party on March 16 2015. The footage will be available on the Stream Live Party website 24 hours per day, 365 days per year. This is a unique, one-of-a-kind project that has never been attempted on such a large scale. TMP Productions is excited to offer this online viewing experience to the public.
For more information about Stream Live Party, their Kickstarter campaign, cast application forms, and social media platforms - individuals are encouraged to visit their website directly.