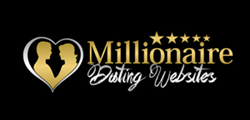 Reviews of the Top 5 Millionaire Dating Sites 2014
(PRWEB) November 11, 2014
As of today, the best dating site for attracting a girlfriend or boyfriend who is a millionaire is MillionaireMatch.com, according to the latest report by Millionaire Dating Websites. They publish an annual report on the wealthy dating scene that ranks the best dating sites for the rich and elite to find dates based on popularity, features, customer service, verification of wealth and other factors. MillionaireMatch.com easily earned 5 out of 5 stars to take the top spot.
According to Millionaire Dating Websites, MillionaireMatch.com won largely due to the site's long history of over 13 years, making it the #1 most popular site for high net worth dating. The site also had the best ease of use and privacy protection features.
Tied for second and third place were Seeking Millionaire and Date A Millionaire, both with 3.5 stars. Rounding out the top five were Millionaire Mate and newcomer to the list, Millionaire Dates, each with 3 stars.
"The interesting news this year was the number of sites catering to both men and women," said Millionaire Dating Websites Vice President of Marketing Lynn Wolfe. "Affluent dating is for successful men and women of all backgrounds. Anyone who has had some success in life and wants to share it with a successful soul mate qualifies."
To read the full review of each site, which includes detailed step-by-step instructions for signing up and honest critiques of each site, visit https://www.millionairedatingwebsites.org/.
About Millionaire Dating Websites
Millionaire Dating Websites launched in January of 2013 to help affluent singles navigate the turbulent waters of dating sites. Their latest report was released on November 10, 2014.