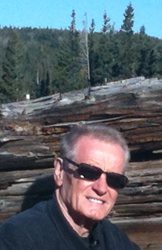 "Auto advertisers compete aggressively for British and German car buyers but are stuck in reverse when it comes to engaging Americans over 50"
Boulder, CO (PRWEB) November 12, 2014
A new analysis of international automobile sales data reveals that in 2013 American Baby Boomers, born 1946 to 1964, bought as many new vehicles as were sold in Germany and the United Kingdom combined.
Marketing consultancy Boomers for Boomers (B4B) reached its conclusions based on U.S. vehicle sales figures, European Automobile Manufacturers Association (ACEA) reports and survey data from J.D. Power.

15.5 million U.S. light duty passenger vehicles were sold in 2013, of which 2.4 million went into fleets and 13.1 million were bought/leased by American consumers (National Automobile Dealers Association/ Automotive Fleet magazine.)
J. D. Power estimates that Millennials and Gen X accounted for 47% of 2013 retail sales, with older age groups buying the remaining 53%. Power specifically allocates 40% of purchases to Boomers.
B4B projects the 40% Boomer share to 5.2 million passenger vehicles – the same figure the ACEA reports for Germany and the UK combined in 2013 (2.95 million and 2.26 million respectively.)
However, B4B findings also indicate that auto advertisers undervalue American Boomers versus German and British car buyers.
Automakers spent over $9 billion on advertising in the U.S. in 2013, with an additional $6 billion spent by dealerships and dealer associations (Kantar Media Automotive Ad Insights.) However, Boomers and older Americans are rarely targeted directly, and are virtually invisible in advertising.
Nielsen has estimated that less than 5 percent of consumer package goods advertising is geared towards Americans aged 50+, and B4B found little evidence that the ratio is any higher for automobiles.
On the other hand, media intelligence firm MAGNA GLOBAL reports automotive advertising ranked #3 in Germany and #5 in the UK among all ad spending categories in 2012.
According to C. Barry Robertson, CEO of B4B, the core challenge facing automakers is that young decision makers and overseas planners did not experience Boomer-world, and simply resort to old stereotypes about consumers in the 50+ space.
"Auto advertisers compete aggressively for British and German car buyers but are stuck in reverse when it comes to engaging Americans over 50," Robertson says, "they look at Boomers through the rear view mirror, but they should be focused on the road ahead."
"2013 sales data tells us Americans aged 50-plus buy over 6 million new cars a year. With a steadily graying population, that translates to 120 million vehicles in the next 20 years," he adds. "Advertisers who learn how to engage Boomers will win big in the race for increased market share and profit."
Launched in September, 2014, the B4B network of consultants, researchers and strategists was created to help Millennials and overseas brand managers reach a better understanding of older Americans, and to correct the misconception that consumers are no longer adaptable after age 50.
The firm's core concept is that advertisers need coaches who have actually lived the Boomer experience in order to capitalize on the generation's huge spending power. So, all team members are aged 50-plus themselves.
B4B publishes the free 15th Nation Newsletter to introduce non-Boomers to what it calls America's most adaptable generation and to opportunities in the 50+ space.
About Boomers for Boomers
Boomers for Boomers (B4B) is headquartered in Boulder, Colorado. In addition to custom research and consulting services, the firm offers workshops and white papers to acculturate advertisers to Boomer-world.
Team members provide expertise across a wide range of product categories and skill sets. All go through the unique B4B certification program before becoming qualified as mentors, interpreters and coaches.
CEO C. Barry Robertson began his consulting career at Marplan, the market research division of Interpublic. He was a co-founder of J. D. Power & Associates in 1968 before going independent in the late 1970s.