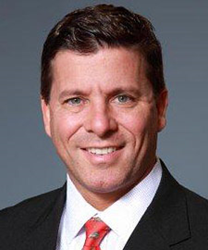 "I've been representing people injured in car accidents for over 15 years," Goldberg said of the conference. "Along the way I've learned where many of the landmines are, and look forward to sharing this knowledge with other Maryland trial lawyers."
WASHINGTON, D.C. (PRWEB) November 10, 2014
Kevin I. Goldberg, founding partner at Goldberg, Finnegan & Mester, will be taking part in a seminar presented by the Maryland Association for Justice on Nov. 11, 2014. The day-long seminar, titled "Roger Dodd's Constructive Cross-Examination & An Afternoon in the World of Auto Trial Law" features four separate lectures throughout the day.
"I've been representing people injured in car accidents for over 15 years," Goldberg said of the conference. "Along the way I've learned where many of the landmines are, and look forward to sharing this knowledge with other Maryland trial lawyers."
Goldberg will be part of a panel of three speakers presenting a lecture titled, "Auto Trial Law: Top Ten Cases, Statutes, and Pitfalls." The presentation will start at 1:30 p.m., and last for an hour.
The Maryland Association for Justice is an organization dedicated to improving the civil justice system and assisting in the professional development of personal injury attorneys. The organization represents over 1,300 Maryland trial attorneys, and works to protect the rights of consumers and injured people throughout the state.
About Goldberg, Finnegan & Mester
The attorneys Goldberg, Finnegan & Mester represent injured people in Maryland and Washington D.C., and have recovered more than $30 million in compensation for their clients. The injury firm fights for those who have been injured or killed by dangerous drugs, auto accidents, slip-and-falls, nursing home abuse, and medical malpractice, and also represents clients whose disability benefit claims have been denied. For a free and confidential case consultation, contact Goldberg, Finnegan & Mester by visiting http://www.gfmlawllc.com or calling (888) 213-8140.
Goldberg, Finnegan & Mester, LLC
1821 Jefferson Pl, NW, Suite 331
Washington, DC 20036
(918) 302-3700