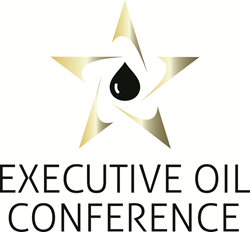 Houston, TX (PRWEB) November 10, 2014
WellEz is pleased to announce they will be first time exhibitors at the Executive Oil Conference 2014. The conference and exhibit will take place on November 10-11, 2014, at the Midland County Horseshoe in Midland, TX.
More than 800 oil and gas professionals are coming together in Midland, Texas, for powerful educational content, exclusive networking opportunities and a chance to get hands-on access to new products and services that will continue to drive growth in West Texas.
As an exhibitor and proud supporter of its clients operating in the Permian Basin, WellEz will be demonstrating their field data capture and reporting system for Oil & Gas Operators. WellEz provides a robust application that allows Operators to distribute drilling, completion, and workover reports automatically via email and mobile, analyze operational trends, and visualize large datasets. This powerful database removes the limitations inherent in Excel databases and eliminates the complexity of traditional software based reporting systems. By being cloud based, WellEz differs in its approach by offering a solution with low risk and painless setup to Operators of all sizes.
During the conference, WellEz will be showcasing the enhancements to the next version of their application which will be released Q4 2014. Some of the key enhancements include redesigned data input forms that will result in a much more intuitive user experience as well as faster loading and saving times. WellEz will also be highlighting their redesigned Wellbore Diagram that will provide a much smoother and realistic look to Wellbore Drawings. To learn more about these updates and more, visit WellEz at booth #114.
The conference will also include a number of professional presentations and networking events. For more information about the event, visit the Executive Oil Conference 2014 website.
About WellEz
Founded in 2000, WellEz Information Management is a privately held, international oilfield service company located in Houston, Texas. The leading provider of field reporting tools for drilling, completions, and other operations, WellEz is staffed by experienced oil and gas professionals and a team of highly qualified software developers. The company's web-based field software for well lifecycle reporting is the comprehensive solution to limitations, user difficulties, and support issues that are often encountered with traditional reporting software.