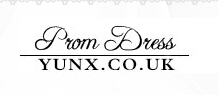 (PRWEB) November 10, 2014
Recently, Yunx.co.uk, a hot style dress supplier that offers all kinds of evening dresses and other special occasion outfits, has updated its website with its new collection of cheap evening dresses. These models are designed by the top designers who have cooperated with Yunx.co.uk for a long time.
Yunx.co.uk is known for the premium quality dresses and most dedicated customer service; the company operates nationally and globally. It's frequently updated blog provides features concerning latest fashion issues, reviews of dresses, shared experiences and sometimes a warm greeting from its staff by way of a promotion.
Moreover, the business has employed more than 20 new designers in 2014. They know the customs and habits in different countries, and they can make custom designs for ladies worldwide. Moreover, Yunx.co.uk hopes to add some new language channels to its website, so that ladies who speak French, German, Spanish, and Portugese can buy dresses conveniently in their mother languages.
The CEO of Yunx.co.uk says, "The updated website allows us to serve our customers worldwide better. It is very important to provide trendy designs to ladies worldwide; prefect designs can meet the needs of various customers. We have confidence in our designs."
About Yunx.co.uk
Yunx.co.uk is a leading wedding dress company from China. Its aim is to provide worldwide clients with perfect outfit solutions. All its fancy outfits are offered at low rates. In addition, the company pays close attention to the latest fashion trends. Now, worldwide clients can access a lot of cheap, graceful items at its website. More detailed information about its new items can be found at http://www.yunx.co.uk/.