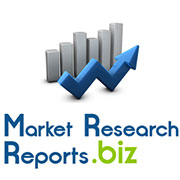 Albany, NY (PRWEB) November 11, 2014
The dry bulk shipping market is a significant aspect of the overall shipping industry and has undergone several changes over the years. Dry bulk shipping refers to the unpackaged shipment of commodities in large amounts.
Divided into major bulk commodities and minor bulk commodities, the dry bulk shipping market constitutes grain, coal, iron ore, steel, sugar, cement, and others. The key dry bulk trading regions are Japan, China, and Europe. The dry bulk shipping fleet includes four types of vehicles: Panamax, Capesize, Handysize, and Handymax.
Download Detail Report With Complete TOC at http://www.marketresearchreports.biz/sample/sample/228393
Globally, China is the largest dry bulk shipping market in terms of import and export of commodities. The Chinese market has had many factors in its favor – declining charter hire prices, rebounding dry bulk freight rates, and improved dry bulk carrier capacity. Apart from this, growing urban population, economic recovery on the global front, increasing production of grains, and a thriving coal industry have also attributed to the growth of the Chinese dry bulk shipping market.
The worldwide dry bulk shipping market is driven by exceeding demand for coal and grains, a flourishing steel industry, development of the seaborne dry bulk shipping sector, increased iron ore production, and improved logistics.
However, stringent rules and policies, economic slowdown, and acts of piracy are expected to hinder the growth of the dry bulk shipping market in future.
The major players competing in the global dry bulk shipping market include Navios Maritime Holdings Inc., Safe Bulkers, Inc., Knightsbridge Shipping Ltd, Diana Shipping, Inc., Genco Shipping & Trading Ltd., DryShips, Inc., and Guggenheim Shipping ETF.
Explore All Koncept Analytics Market Research Reports at http://www.marketresearchreports.biz/publisher/24
The exhaustive selection of research reports on the dry bulk shipping market that available on Marketresearchreport.biz has been published by leading market intelligence companies from around the globe. Historic, current, and forecast data with respect to market size, volume, and value have been provided by the reports. In addition, the reports include detailed analysis of demand-supply trends and factors that govern the worldwide dry bulk shipping market. The reports are a combination of qualitative and quantitative evaluation of the dry bulk shipping market.
Related Reports
Global Shipbuilding Market Report: 2014 Edition
View Full Report With Complete TOC at http://www.marketresearchreports.biz/analysis/219296
The shipbuilding industry is involved in the construction and modification of ships and these operations are carried out in specialized facilities called shipyards. Shipbuilding process starts with inquiries from customers, followed by completion of various processes until the vessel is completed. Modern shipbuilding involves multiple participants to design, construct and maintain a ship. The shipbuilding value chain is comprised of three major phases: pre-production, production, and postproduction. In 2013, new ship building orders rose up to an incredible level from last year. Five years have passed since the commencement of the economic crisis which saw the downfall of many shipping companies and shipyards and a dramatic diminution in the number and the cost of newbuilding orders. However, 2013 marked a significant change with a strong revival in ship orders, which tripled compared to last year, and with an increased demand and the volume of the shipyards orderbooks.
Download detail Report With Complete TOC at http://www.marketresearchreports.biz/sample/sample/219296
Shipbuilding industry is mostly dominated by Asian players, such as South Korea, China and Japan. In 2013, China led the market with the largest orderbook, while South Korea was leading in terms of contracting. The European shipbuilding industry recorded a remarkable growth in 2013, with new orders and increased orderbooks. The emerging nations such as India, Vietnam, Brazil, the Philippines, and Turkey recorded significant growth in shipbuilding industry.
Global Drillship Market Report: 2014 Edition
View Full Report at http://www.marketresearchreports.biz/analysis/213368
A drillship is a merchant vessel designed for use in exploratory offshore drilling of new oil and gas wells or for scientific drilling purposes. In most recent years, the vessels are used in deepwater and ultra-deepwater applications, equipped with the latest and most advanced dynamic positioning systems. A drill ship is a particular type of mobile offshore drilling unit (MODU) that is composed of a ship with a drilling rig on its top deck. These ships can go right to the drill site.
Download Detail Report With Complete TOC at http://www.marketresearchreports.biz/sample/sample/213368
Deepwater exploration and drilling have shown a remarkable increase over the past few years. This is due in part to the development of new technologies which have reduced operational costs and risks, as well as the finding of reservoirs that will produce high production wells. Factors like growing oil demand due to rising population rates, increasing E&P expenditures, and improving worldwide economic conditions are boosting the growth in drillship market.
About Us
Marketresearchreports.biz is the most comprehensive collection of market research reports. Marketresearchreports.biz services are especially designed to save time and money of our clients. We are a one stop solution for all your research needs, our main offerings are syndicated research reports, custom research, subscription access and consulting services. We serve all sizes and types of companies spanning across various industries.