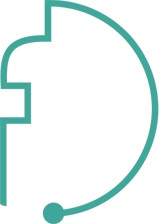 This turn of events may be down to Fellows and Associates' investment in their on line presence, with regular updates to their video, news articles and social media channels helping them reach a wider, more international, audience.
London, United Kingdom (PRWEB) November 11, 2014
Fellows and Associates are an established name in Intellectual Property recruitment and have served patent and trade mark attorney practices, law firms, in-house IP departments and IP service providers for the past five years. They have a loyal client and candidate base in the UK but it seems the Fellows and Associates team have their eyes set on a larger goal by making sure they are also equipped to offer their assistance to Intellectual Property professionals working a little further afield.
"We are extremely proud of the relationships we have developed and the success we have had in the UK, however we have always had more of an international outlook when it came to our business model," explains Managing Director and Founder Pete Fellows. "We attend both the INTA Annual Meeting and AIPPI World Intellectual Property Congress each year and have a significantly multicultural contact base as a result. We have found up until fairly recently that this has helped us locally in the UK, for example a US connection we have met during a conference referring a UK based attorney for a role. What we are now witnessing is more and more potential, and in some cases consequently established, clients asking if we can assist in overseas, mainly cross jurisdictional, placements."
This turn of events may be down to Fellows and Associates' investment in their on line presence, with regular updates to their video, news articles and social media channels helping them reach a wider, more international, audience.
The Fellows and Associates team are currently featuring a handful of overseas roles, in particular one based in Germany and the other a little further afield in Mexico. "The role in Germany came about during a chance meeting with a German patent attorney at a reception at the AIPPI Congress in Toronto." remembers consultant Phillipa Field. "It came as a welcome surprise to her that I worked in IP recruitment, as I think she had gotten used to meeting fellow legal professionals during these types of events. We spoke at length about a role she had had trouble recruiting and as a consequence we are now on the lookout for a European patent attorney, or an IP professional who would like to qualify in Europe, with a physics or engineering background."
The role in Mexico, although already on the team's radar ahead of time, was also made possible during the Congress in Toronto. "We had been approached by a Mexican firm who were looking for a biotechnology graduate with a solid grasp of the English language, something they were struggling to find locally." Pete explains. "It turns out the senior Partner was also attending AIPPI and so we arranged to meet to discuss the role in more depth in person, something I would much rather do versus a telephone call or email exchange."
Further information on both the roles in Mexico and Germany can be found on the firm's website, along with another for a Sales and Business Development Manager for leading IP administrative company Valipat. The role is based in their Brussels head office and has come about as a direct consequence of their sheer determination and enthusiasm to develop and improve upon their service offering to the industry. "This is not the first time we have worked with Valipat and it really is an exciting time for them. They are continuing to expand and gain a solid reputation in the industry and we hope to continue working with them in the future" says Pete.
The Fellows and Associates team have most definitely not neglected their local UK commitments whilst focusing some of their time on their overseas opportunities. "We are busy than ever with roles available across the UK" enthuses Phillipa. "We're seeing an uptake in instructions in the quieter technical disciplines, in particular trade marks which has been stagnant for some time; and we're also noticing that our clients are being less tentative when it comes to making hiring decisions. We're hoping that this is an indication of a turn in the market and of a buoyant and more fluid IP sector."
About Fellows and Associates
Fellows and Associates recruit Patent Attorneys, Trade Mark Attorneys, IP Lawyers and other Intellectual Property professionals worldwide. The firm offers a diverse range of recruitment services including search, advertised selection and managed campaigns. Fellows and Associates' management consultancy division offers targeted strategic advice to firms within the Intellectual Property sector worldwide. See http://www.fellowsandassociates.com for more, phone +44 207 903 5019 or email contact(at)fellowsandassociates(dot)com.