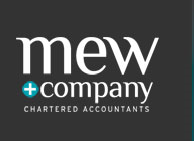 The services also cater to clients that are looking for capital preservation
Vancouver, BC (PRWEB) November 11, 2014
Mew and Company has recently announced that they will now be providing new and improved services in the domain of succession planning in order to make it easier for businesses of all sizes. Clients that are considering semi-retirement can make use of the enhanced services at Mew and Company. The services also cater to clients that are looking for capital preservation. There are specialized services for clients that want to sell their businesses to a third party or are transferring the ownership to a family member. Mew and Company customizes their packages depending on each client's individual needs.
A successful business takes years to build and establish. However, the process of succession planning is not only time-consuming and tedious, but also comes with huge costs for the company in the form of taxes. Mew and Company comes up with an optimal tax structure that not only facilitates the process of succession planning but also reduces the taxes that the business has to pay out. With the help of corporate tax accountants and business consultants, Mew and Company provide 360-degree aid to their clients. Here are some common tax issues they solve:

Tax loss utilization
Key man insurance
Capital dividend planning
Family trusts
Share structure and shareholding changes
Share for share exchange
Obtaining advanced tax rulings
About the Company
Mew and Company, a Vancouver-based group of associates, is an ideal solution to the taxation problem. With their simple philosophy of building long-lasting customer relationships, the company has been serving many corporate clients in a variety of fields, including restaurants, real estate, retail and also the service industry. Investing in their specialist services will undoubtedly prove to be fruitful for all kinds of clients.
To know more about Mew and Company, log on to http://mewco.ca/. In order to get in touch with a representative to discuss viable financial services, call 604 688 9198.