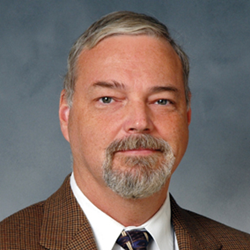 "The standard practice of relying solely on measuring hemoglobin invasively and intermittently may lead to unnecessary transfusions." Robert Keenan, MD, Chief Quality Officer, Allegheny Health Network
PITTSBURGH, PA (PRWEB) November 10, 2014
Following an extensive clinical evaluation, Allegheny Health Network has decided to use continuous, non-invasive hemoglobin monitoring (SpHb®) on patients at risk for bleeding. This innovative new technology provides clinicians with real-time visibility to changes in hemoglobin levels, helping them make more informed and timely decisions about transfusion, ultimately improving patient safety and reducing the cost of care.
SpHb enables clinicians to monitor changes in hemoglobin levels non-invasively and continuously via a simple sensor that attaches to the patient's finger.
Hemoglobin is a protein contained in red blood cells that carries oxygen to the organs and tissues. Declining Hb levels may indicate bleeding, and may alert clinicians to the need for a blood transfusion. Prior to the introduction of SpHb, hemoglobin could only be measured with invasive blood tests. In observing SpHb monitoring on approximately 325 Allegheny General Hospital patients over the course of a month, researchers found instances where real-time visibility to changes in hemoglobin helped physicians make a decision to delay transfusions or avoid transfusing a second unit of blood. In other patients, physicians discerned the need for transfusions earlier than possible with standard intermittent invasive blood tests alone.
Blood transfusions are one of the most common procedures performed in US hospitals. Reducing the quantity of unnecessary blood transfusions benefits patients, reduces healthcare costs, and conserves the community blood supply.
"Up to 20 percent of surgical patients and 35 percent of Intensive Care Unit patients receive one or more units of blood while hospitalized," said Robert Keenan, MD, Chief Quality Officer, for Allegheny Health Network's Allegheny General and West Penn Hospitals. "Although transfusions can be lifesaving, they can also increase morbidity and mortality through infections and other complications. The standard practice of relying solely on measuring hemoglobin invasively and intermittently may lead to unnecessary transfusions."
Clinicians monitor hemoglobin levels during and after surgery to determine whether a blood transfusion is needed. Significant bleeding occurs in up to 35 percent of surgical and critical care patients. Current monitoring techniques require blood draws, which are performed intermittently and can be time-consuming. This can also be difficult for injured or elderly patients, especially when repeated over a series of days.
"Our partnership with Masimo in a pilot program with their non-invasive hemoglobin monitor at times provided enough concurrent information that transfusion was either avoided completely, or fewer units were given," said Alan Russell, Ph.D., Chief Innovation Officer for Allegheny Health Network. The pilot program was made possible by a grant from the Institute for Transfusion Medicine.
"In other cases, hidden internal bleeding was detected sooner and transfusion was started earlier to keep the patient's hemoglobin at safe levels. In addition, our surveys show that most of our operating staff found the readouts from the Masimo monitor effective and useful," Dr. Russell added.
Noninvasive continuous monitoring is also very useful when performing surgery on patients who decline transfusions for religious or other personal reasons.
"Allegheny General's Center for Bloodless Medicine and Surgery is a national leader in providing highly complex surgical procedures, including organ transplantation, brain, vascular, gynecologic, orthopaedic and gastrointestinal surgery, without the use of transfusion," said Rita Schwab, Program Director, Center for Bloodless Medicine. "We welcome the availability of this technology."
The acquisition of this new technology comes as the Allegheny Health Network, like many other hospital systems around the world, are developing what is commonly referred to as patient blood management programs. "The PBM initiative, which is supported by research from various professional groups, works to conserve a patient's own blood supply so that fewer transfusions are required," Dr. Keenan said. "The Masimo SpHb greatly helps the Allegheny Health Network further this goal."
"Masimo is honored to partner with Allegheny Health Network to facilitate AHN's mission to provide the latest in evidence-based, patient centered clinical care processes" said Rick Fishel, Masimo's President of Blood Management, OEM Business, and Corporate Development. "In light of our experience, we are pleased to establish a strategic and collaborative relationship with Allegheny Health Network to pursue additional best-in-class clinical care processes that will improve patient outcomes and reduce the cost of care."
(Masimo contact is Mike Drummond; office: (949) 297-7434; cell: (949) 648-2269)
About the Allegheny Health Network:
Allegheny Health Network is an integrated healthcare delivery system serving the Western Pennsylvania region. The Network is comprised of eight hospitals, including its flagship academic medical center Allegheny General Hospital, Allegheny Valley Hospital, Canonsburg Hospital, Forbes Hospital, Jefferson Hospital, Saint Vincent Hospital, Westfield Memorial Hospital and West Penn Hospital; the Allegheny-Singer Research Institute; Health + Wellness Pavilions; and a healthcare group purchasing organization. The Network employs approximately 17,000 people, including more than 2,100 physicians on its medical staff. The Network also serves as a clinical campus for both Temple University School of Medicine and Drexel University College of Medicine.