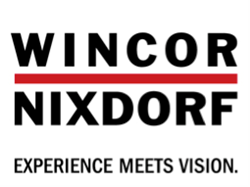 Austin, Texas (PRWEB) November 10, 2014
Leading IT solutions provider Wincor Nixdorf will showcase new solutions for the retail banking industry at BAI Retail Delivery 2014 in Chicago Nov. 12-14.
"We are very excited to share our experience in Branch Transformation and release new products at BAI Retail Delivery 2014," said Javier López-Bartolomé, Senior Vice President, Region Americas, and Wincor Nixdorf USA President and CEO. "This event provides a perfect forum in which to present several of our newest technology solutions for the retail banking industry and continue our ongoing conversation about branch transformation in today's rapidly changing banking environment."
The premier retail banking conference in the world, BAI Retail Delivery is attended by more than 3,000 financial services professionals from retail banking organizations around the globe, as well as top business solutions providers to these financial institutions.
Wincor Nixdorf will lead a thought leadership keynote on branch transformation on Thursday, Nov. 13, at 11:45 a.m., on the FinTech Forward Stage in the Expo. Chad Bruhn, Wincor Nixdorf Vice President and General Manager for U.S. Banking, will analyze the latest global trends and provide real-world examples of project experiences that demonstrate how financial institutions are changing their branch strategies.
Wincor Nixdorf will also demonstrate a number of solutions helping banks transform their branch networks to meet their customers' changing needs in booth #3729. BAI attendees will have an opportunity to witness how the Universal Banker strategy can be enabled utilizing a leading-edge tablet to engage customers with Assisted Self-Service. Cardless and pre-staged transactions on a mobile device enabling a true cross-channel experience will also be presented.
In addition, Wincor Nixdorf will showcase its new mixed-media Intelligent Deposit technology and the only interchangeable cassette technology in the world, which eliminates manual cash handling between ATMs, Teller Cash Recyclers and Assisted Self Service Devices. Representatives from Wincor Nixdorf will also share the latest innovations to its user interface at the booth.
BAI Retail Delivery 2014 will take place at McCormick Place West in Chicago, Ill., Nov. 12-14. For more information, visit https://www.bai.org/retaildelivery/about/register.