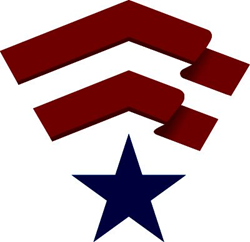 WESTPORT, CT (PRWEB) November 10, 2014
Defense Mobile announced today that its new 4G LTE mobile service, built exclusively for veterans, military service members and their families, is now available to customers. Defense Mobile operates through its branch-specific brands: ARMYmobile, NAVYmobile, MARINESmobile, AIRFORCEmobile and COASTGUARDmobile.
Defense Mobile products and services can be purchased at more than 2,500 RadioShack locations nationwide. The service will roll out to every RadioShack location by early 2015. Defense Mobile smartphones and service will also be available to the military community through on-base retail locations starting in November.
"We are proud to announce that Defense Mobile service is now available to the military community," stated Brendan Reilly, chief executive officer of Defense Mobile. "We are excited to offer mobile service plans starting as low as $30 per month, the newest smartphones and superior coverage to America's veterans and military service members."
Defense Mobile runs on the largest and most reliable mobile networks to ensure that veterans and military families will receive superior coverage at a competitive price. In addition, the company is offering customers the newest smartphones, including the iPhone 6 and the Samsung Galaxy S5.
What makes Defense Mobile different then other carriers is a set of free apps built to honor and reward members of the U.S military community. These include:
miliSOURCE: An app that helps veterans quickly identify the VA, state veterans' departments and veterans' service organizations benefits they have earned. The app provides the information needed and support to obtain those benefits most relevant to each individual Member.
miliCASH: A mobile banking app with a pre-approved prepaid MasterCard® available in December that delivers cash back rewards and veteran discounts at participating merchants nationwide.
miliMAIL: A free email service that provides transitioning military personnel and Defense Mobile members with an email account that proudly confirms their affiliation to the branch of service in which they served.
"I am pleased to be a member of Defense Mobile's Board of Directors and to support the company's mission of connecting and improving the lives of veterans and those still serving in uniform," stated General Peter Pace, 16th Chairman of the Joint Chiefs of Staff. "I am delighted with the opportunity to continue to serve our Military community."
Defense Mobile is a company built by veterans and supported by a 100% veteran-staffed Member Care Center. Defense Mobile is committed to bettering the lives of every member of the United States military community. To help further that mission, the company has committed 10% of its net profits to military and veteran causes.
About Defense Mobile
Defense Mobile provides mobile service, smartphones and apps designed to improve the lives of veterans, military service members and their families. Defense Mobile is a new nationwide 4G mobile service supported by veterans and designed for those who have served. The company offers the most popular smartphones, no annual contract plans, military-and-veteran only cash back rewards and applications that help veterans more easily manage the benefits they have earned. Defense Mobile has secured agreements to run on the largest mobile network operators, including AT&T and Sprint, so that veterans and military families receive superior coverage.
You can learn more about Defense Mobile at one of our branch specific websites - ARMYmobile.com, NAVYmobile.com, AIRFORCEmobile.com, MARINESmobile.com or COASTGUARDmobile.com.