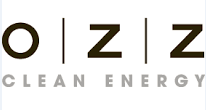 Toronto, Canada (PRWEB) November 12, 2014
Ozz Clean Energy (OCE), a leading provider of clean energy and energy efficient products, has partnered with Germany's EGM Holding International GmbH (EGM) to produce, market, and distribute cleaner and more efficient diesel and jet fuels in Canada. The companies expect EGM's patented, water-bonding, additives-free technologies to outperform leading cleaner fuel solutions.
Using EGM's decade-long discovery and expertise in producing diesel, EGM Canada, the new partnership, will commence by setting up a diesel processing plant in the Greater Toronto Area in 2015 with a gradual roll out for the rest of the country. Concurrently, EGM Canada will obtain the proper licensing and approvals to produce jet fuels.
"The world is in desperate need for cleaner, more efficient fuels. Our technology has been extensively tested and as we are entering the Canadian market, we are excited to team up with OCE, as a leader in the cleaner, more efficient energy space," said Timo Gesen, Chairman of EGM Holding.
The design for EGM Canada's processing plants will be based on EGM's patented technologies, enabling modular additions with production capacity ranging between 1.6 million litres to 2.4 million litres per day. The production process is highly automated, environmentally friendly requiring little electricity.
"With a diesel market of nearly 30 billion litres annually, we are excited to be the exclusive partner for EGM in the Canadian market. This is considered as the launching platform to EGM's entry into the broader North American market. Our partnership with EGM will allow us to provide our clients with cleaner, more efficient energy with significant savings," said Robert Faissal, President & CEO of EGM Canada.
In addition to nearly a decade of work and production in Europe, EGM's process has been validated through a comprehensive witnessing and laboratory testing process. A leading diesel expert from Canada was retained alongside Intertek UAE, Canada and the United States as well as Alberta Innovates to validate EGM's process in its bonding capabilities as well as in enhancing its values without any additives or emulsions, using little energy.
About Ozz Clean Energy
Ozz Clean Energy, based in Concord, Ontario, is a leader in renewable energy and energy conservation strategies. It is the exclusive partner of EGM Holding International in Canada. OCE, through its affiliate, Ozz Solar, is one of the largest rooftop solar developers in Canada, participating in Ontario's recent Feed in Tariff program.
ABOUT EGM Holding
EGM Holding, founded over a decade ago, is engaged in the research and development of breakthrough technologies aimed at protecting the environment. EGM owns multiple technological patents on the exploitation of water as the most powerful source of clean energy. EGM's principal goal is develop and promote technologies that help in the increase of renewable clean energy while reducing CO2 emission and greenhouse gases.