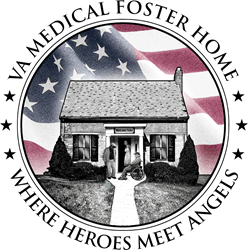 This program is for selected Veterans who are no longer able to safely live independently or with serious and chronic disabling conditions
Cincinnati, Ohio (PRWEB) November 12, 2014
The Cincinnati VA Medical Center needs homeowners interested in providing care to Veterans in their personal residence.
The Medical Foster Home program, launched in August, offers Veterans an alternative to institutionalized nursing home care.
"This program is for selected Veterans who are no longer able to safely live independently or with serious and chronic disabling conditions," said Michelle Hubbard, MFH program coordinator.
The MFH is designed to match an eligible Veteran in a private residence owned by a VA-trained caregiver. Veterans pay caregivers directly out of their personal funds for lodging, meals and other authorized expenses. Nationally, caregivers are paid an average of $1,500 to $3,000 a month for care and shelter.
The MFH is selected with the Veteran's physical, social, and emotional needs, including 24 hours, 7 days a week, supervision and protection. Caregivers must meet eligibility criteria, provide references, and agree to a home study, home inspections, and caregiver assessments.
"The expectation is for a long-term arrangement, where the Veteran resides for the remainder of his or her life," said Hubbard.
A VA interdisciplinary team surveys the homes annually to ensure that the Veteran is in a nurturing and safe environment for the length of their care.
Interested homeowners can contact Licensed Social Worker Michelle Hubbard at 513-487-6067 or 513-475-6329 for more information.