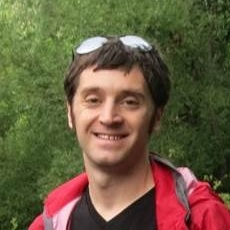 Yorba Linda, CA (PRWEB) November 10, 2014
Sedimentation velocity (SV) experiments on dispersed nanoparticles are a powerful method for determining otherwise hard to evaluate properties of the nanoparticle such as the density and size of the adsorbed interfacial layer, or for a direct evaluation of the entire distribution of a property such as particle size. The ability to measure these properties in situ in either aqueous or non-aqueous media, and via multiple detection techniques, provides information not readily available through other methods such as electron microscopy.
Beckman Coulter is sponsoring a new educational webinar, "Analytical Ultracentrifugation of Carbon Nanotubes," which will discuss methodology for the characterization of an important class of nanomaterials via SV, particularly involving variations of density contrast experiments to elucidate different interfacial parameters.
Single-wall carbon nanotubes are a family of chemical species comprised entirely of a "rolled up" single layer hexagonal lattice of carbon. Depending on the diameter of the formed cylinder, and the vector of the hexagonal lattice relative to the tube axis, these nanoparticles can be metallic, semi-metallic or semi-conducting, each having unique optical, mechanical, thermal, and electrical properties. Many of the applications for this set of materials however depend on the properties of the material when dispersed in the liquid phase, or contain liquid phase processing steps. The key aspects of liquid phase dispersion and processing though hinge on controlling the properties of the interfacial layer between the nanotube and the solution to enable dispersion, selective fractionation and/or biocompatibility. Density contrast variation methods combined with sedimentation velocity experiments provide a high resolution methodology for evaluating this interface.
The speaker will be Jeffrey A Fagan, PhD, Chemical Engineer, Lead Scientist, National Institute of Standards and Technology. Dr. Fagan will present results detailing the use of such density contrast techniques on the characterization of the interfacial layer on specific SWCNT species that demonstrate the power of analytical ultracentrifugation to resolve this interfacial layer.
The free webinar, hosted by LabRoots, will be presented on November 12, 2014, at 8:00am PDT, 11:00am EDT.
Dr. Jeffrey Fagan is a staff scientist in the Materials Science and Engineering Division at the National Institute of Standards and Technology (NIST) in Gaithersburg, Maryland. Part of the Complex Fluids group, he currently leads the Particles, Tubes, and Colloids Project, which is addressing metrological and processing barriers for single-wall carbon nanotubes (SWCNTs) and other nanomaterials in the service of NIST's role in promoting US commerce.
For full details and free registration, click here.
About Beckman Coulter:
Beckman Coulter develops, manufactures, and markets products that simplify, automate, and innovate complex biomedical testing. More than 275,000 Beckman Coulter systems operate in both diagnostics and life sciences laboratories on seven continents. For more than 75 years, the company's products have been making a difference in peoples' lives by improving the productivity of medical professionals and scientists, supplying critical information for improving patient health, and delivering trusted solutions for research and discovery.
About LabRoots:
LabRoots is the leading professional networking website designed to connect all science verticals. Founded in March 2008, LabRoots' vision was to connect the scientific world leveraging a myriad of unique features and tools, discovering meaningful collaborations across geographic boundaries and fields of expertise. LabRoots is the owner and producer of BioConference Live – which has grown into the world's largest series of virtual events within the Life Sciences and Clinical Diagnostics community.