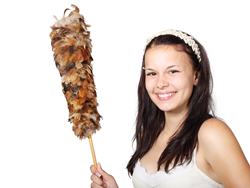 Laredo, Texas (PRWEB) November 11, 2014
TalkLocal is launching in Laredo to connect consumers to the right service professionals by phone in about 90 seconds. With new construction in the works across the city, businesses will need a more efficient and more reliable way to reach their consumer market if they hope to benefit from increased consumer spending. That's where TalkLocal comes in.
TalkLocal's founder, himself a small business owner, was inundated with service requests that conflicted with his company's schedule and service offerings. So, he created TalkLocal to match and connect businesses and consumers in about 90 seconds - at least 50x faster than other local services marketplaces out there, based on the team's own research.
Now, to hear from an available service professional in about 90 seconds, it only takes 3 steps:
1) Enter location, availability, and service details at http://www.talklocal.com
2) Standby as TalkLocal's algorithm rapidly filters through the city's thousands of businesses, finding the best match based on…

Proximity
Availability
Online consumer ratings/reviews
Social media interactions
Call analytics
3) Pick up the phone to talk to the right local pro, right now.
Free to consumers, member businesses get a free preview of each matching job and only pay a small flat rate when they opt-in and talk to an actively searching customer.
In over 50 service categories like roofing, accountants and heating and cooling, TalkLocal takes the hassle out of finding the right local professionals. And, consumer contact info is not shared, sold, or visible on phone records or caller IDs. TalkLocal conversations occur over a secure line to protect consumer privacy.
"Being able to have a reliable professional reach out to you in a quick and efficient manner is what draws consumers and businesses to our company," said TalkLocal founder, Gurpreet Singh.
TalkLocal raised $3.9 million in venture funding, has served in 49 states and recently marked its one millionth service request call. Connect on Facebook and Twitter.