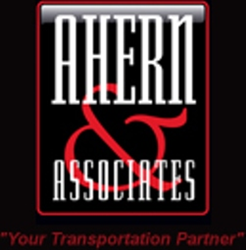 "As analysts, we are very cognizant of what trucking and logistics companies sell for in the marketplace today."
Phoenix, AZ (PRWEB) November 13, 2014
Phoenix-based trucking and transportation consulting firm Ahern & Associates has announced that it has completed another transaction, this one closing Friday, October 31 of this year. The client was a logistics company that had been in business for more than 25 years. They contacted Ahern, asking the firm to provide an operational assessment of the business so that the seller could "cross the finish line".
As transportation analysts and consultants, and not business brokers, Ahern's job is to assess opportunities, bring parties together, and let them work through "the process". Ahern provided the operational assessment for the client and was able to tweak some of the seller's processes in order to attract a strategic buyer. Ahern & Associates created the market, bringing a buyer to the table that was a client of the firm, but had not been engaged in the logistics business in the past. The transaction was successfully completed.
"As analysts, we are very cognizant of what trucking and logistics companies sell for in the marketplace today," says Andy Ahern, Founder and CEO of Ahern & Associates. When a seller approaches the consulting firm, the staff provides that seller with a range of values based upon industry standards. For a flat fee, Ahern will go in and assess a company to make sure the owner is prepared to sell the business. If the owner is not prepared, Ahern provides him or her with a roadmap of how to prepare the business for sale, and then the seller is introduced to an Ahern client. At this point, assuming Ahern can provide a client that is interested in such a company, the process moves quickly through to completion.
In conjunction with this latest completed transaction, Ahern & Associates has also received notices from two clients that two additional letters of intent have been issued, with closing by year-end.
Ahern & Associates offers services in mergers, divestitures, acquisitions, trucking and transportation software, operational reviews, successor planning, employee evaluation and more. The trucking and transportation consulting firm also releases the Ahern Advisory on a regular basis, an industry newsletter that reaches 225,000 readers each week. Written by Andy Ahern, it has become one of the trucking and logistics industry's best-read publications.
Any parties interested in further information should contact Ahern & Associates, Ltd at 602-242-1030 or visit http://www.ahern-ltd.com.
###
About Ahern & Associates, Ltd.
Ahern and Associates is North America's leading trucking and transportation management consulting firm. The skilled consultants at Ahern and Associates specialize in mergers and acquisitions of trucking and logistics companies as well as the restructuring and evaluation of existing carriers that seek to increase operating efficiency and improve profitability. Since 1987, Ahern and Associates has aided hundreds of buyers in the acquisition of trucking and logistics companies throughout the U.S. and Canada as well as assisting many transportation and logistics companies in reducing their overall operating costs and increasing their profitability.
For more information, please call 602-242-1030 or visit http://www.ahern-ltd.com.