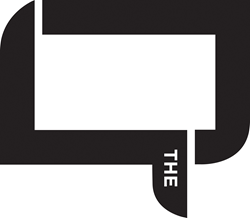 "THE Q is the most family-friendly tablet on the market,"
Long Beach, CA (PRWEB) November 13, 2014
Family technology innovator iDeaUSA announces the release of THE Q, an exciting new tablet just for kids, that parents will love. THE Q's unique Play, Learn, & Earn System makes it the first tablet to allow parents to discreetly incentivize their children to play "good" apps as they deem fit—rather than random mindless games--by enabling them to earn Q coins that can be exchanged in THE Q's Prize Store for real rewards, not just virtual ones, that include the hottest toys, games, clothes, etc. for children 2-13 years.
"Based on our research, children are highly motivated to learn when they are properly rewarded. Unlike any other kids' tablet, THE Q tablet takes rewards to a whole new level by allowing children to win real prizes, mailed directly to their home with their parents' approval," states Danish Ahmed, Vice President at iDeaUSA.
THE Q is also the only tablet to offer moms and dads an unparalleled level of parental controls based on our proprietary software technology via an exciting remote function that allows parents to control, monitor and communicate with their child's Q tablet. These capabilities are unique to THE Q. Through the use of iDeaUSA's patented communication app, Q Whoo (http://www.qwhooapp.com – a free download on Android & IOS stores in late November), moms and dads benefit from the most technologically advanced and secure kids' communication app available. Besides being able to control THE Q and share photos, texts and audio with their kids remotely from their smartphone – anytime, anyplace, parents will also be elated that they can remotely monitor all texting performed on THE Q via its patented parental message review system, its artificial intelligence filtering system, and behavioral profiling system to make sure all incoming and outgoing content is safe, age-appropriate, without ads and unwanted social media.
THE Q: Safety First
THE Q tablet is compliant with the Children's Online Privacy and Protection Act (COPPA) and is endorsed by the cyber safety and top Internet Security firm, PRIVO, that has been tasked by the US Government to manage a central databank to manage child privacy in the US. It is also the only tablet approved by McGruff the Crime Dog's Cyber Safety campaign. All parents and adult users must be registered and provide consent for children to use THE Q tablet and communication features.
THE Q Models: Blue, Silver & Gold Editions
THE Q offers families an accessible and affordable tablet that comes in three editions that all have 8" screens, Quad core processors and designer protective cases: the Blue Edition ($149), the Silver Edition ($179) and the Gold Edition ($199). Each model provides families with the safe and secure PLAYGround OS, pre-loaded videos, eBooks, games and educational content, a camera, and a one-year "No Worry" warranty to accept the tablet back for any reason short of a cracked screen. The Blue Edition offers a Prize Store with digital prizes; the Silver Edition offers a Prize Store with both digital and premium physical prizes (i.e. the hottest toys, clothes and gifts of the season); and the Gold Edition offers a Prize Store with both digital and premium physical prizes, 2,000 Q Coins allowance per month, VIP phone service, and 24 GB of memory (verses Blue and Silver Editions which have only 8 GB of memory).
"THE Q is the most family-friendly tablet on the market," said Ahmed. "Jam-packed with new and one-of-a-kind games, proprietary video content, the Learn-Play-Earn Reward system, and a Real Prize Store, along with features such as the Q Whoo kids' chat app, 24/7 remote control and monitor features, Hide & Seek Play features, and much more, THE Q offers parents an unprecedented opportunity to motivate and monitor their children."
THE Q Tablet will be available in many retailers and on Amazon.com for pre-sale on November 13th. For more information, please visit http://www.theqtab.com/
About iDeaUSA
California-based iDeaUSA is a technology company focused on pioneering innovative kids' software and devices. Launched in 2011, iDeaUSA is dedicated to providing cutting-edge, high quality products that are reliable and affordable for the average family, so that anyone can easily incorporate the latest technologies into their lives. To see a complete list of iDeaUSA products, please visit: http://www.ideausa.com.