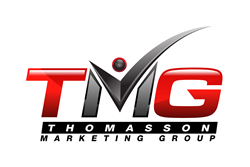 San Francisco, CA (PRWEB) November 11, 2014
3VR, the video intelligence company, today announced Thomasson Marketing Group as its new manufacturer's representative to manage sales for the western United States region. They will cover Alaska, Washington, Oregon, California, Hawaii, Arizona, Nevada, Idaho, and Montana.
Thomasson Marketing Group aims to be the premier provider of sales and marketing services and representation to the highest quality manufacturers, all the while delivering the most innovative products available on the market to their customer base.
"Our sales and associated territory growth continues to exceed expectations," said Rick Spillane, Senior Vice President of Global Sales at 3VR. "We're thrilled to add Thomasson and their seasoned team of sales and marketing professionals to the team."
To date, 3VR has signed nine manufacturer's representative firms across the United States and Canada. The program expands 3VR's sales channel, providing more opportunities to reach customers looking for video business intelligence solutions for real-time security and customer insights.
About Thomasson Marketing Group
Established in 2003, Thomasson Marketing Group is a sales and marketing firm providing manufacturers representation and consulting services to manufacturers while delivering innovative quality products to the low voltage electronics industry. Headquartered in Chino Hills, CA, Thomasson Marketing Group's objective is to provide the highest quality products and services to their clients and customers and be an integral component of their business. http://www.TMGepGroup.com
About 3VR
Based in San Francisco, CA, 3VR provides video business intelligence solutions for real-time security and customer insights enabling organizations to protect employees, customers and assets as well as improve store operations and shopping experiences. 3VR products include hybrid network video recorders, video management and investigation software, comprehensive dashboards and reports and a robust suite of video analytics and APIs. 3VR is one of the fastest growing US-based private companies and is the standard for hundreds of global customers in Financial Services, Retail, Government, Critical Infrastructure and Hospitality. http://www.3vr.com
Contact
An Mai
3VR Inc.
415.513.4585
mediainquiries(at)3VR(dot)com