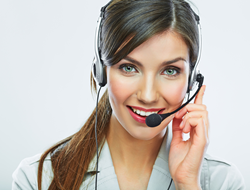 Each year we have hundreds of patients who are able to resolve their account balances through Mnet's Amnesty Program.
Aliso Viejo, California (PRWEB) November 12, 2014
Mnet Financial, leader in accounts receivable management, announced the kickoff of its 2014 Amnesty Program. The annual program is designed to reach out to patients who have undergone a surgery or other medical procedure and are in need of financial solutions to help them resolve their medical debt before year-end.
"Mnet Financial's Amnesty Program is an indispensable part of our annual collection process," said Stephanie York, Vice President of Revenue Cycle Operations at Amblitel. "Each year we have hundreds of patients who are able to resolve their account balances through the efforts of the Mnet Financial Amnesty Program. The financial situations of many patients change throughout the year, so the Amnesty Program helps us to re-evaluate their present situation and offer the appropriate level of options and incentives to prevent the debt from rolling into the next year" said York.
The Amnesty Program requires extensive planning and assessment each year. The patient's ability to pay is examined by analyzing the pay score index that is generated by credit bureaus. This index makes use of multiple factors such as the patient's income, employment status, assets, account balances, credit rating and debt-to-income ratios.
A concentrated series of phone calls and letters will go out between November 25th and December 31st as a part of the campaign. Due to this increased activity, Mnet Financial's call center hours will essentially be doubled to offer both inbound and outbound patient support, making agents available throughout the week, in the evenings, and even on weekends. Collection agents are friendly, well-trained and capable of reading and understanding the patient's explanation of benefits so they can offer the best options available to help the patient resolve their accounts.
"Our Amnesty Program has been very successful for years now," stated Mnet Financial CEO David Hamilton. "However, based upon our preliminary data, we anticipate an increase in the number of patients who will want to resolve their medical debt or improve their credit rating this year. Increasing cash flow for our clients during the holiday season while also helping patients to eliminate their medical debt is something we are very proud of and continue to improve upon each year" said Hamilton.
In 2013, Mnet Financial offered assistance to more than 25,000 patients during the period of the Amnesty campaign. That number is expected to grow to more than 30,000 during 2014 campaign. Mnet Financial will release the results of the 2014 campaign in February of 2015.
About Mnet Financial
Mnet Financial was founded in 2005 and is unparalleled in the field of receivable's management and specifically caters to the healthcare industry in the United States. The company offers a wide range of products and services designed to assist medical providers by offering patients financial options, ongoing billing support, and collection services.