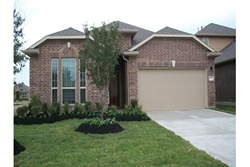 We're not only building great homes at The Falls - we are building energy proficient homes to offer a better investment to homeowners.
Houston, Texas (PRWEB) November 13, 2014
Construction isn't slowing down anytime soon for Houston's award-winning master-planned community The Falls at Imperial Oaks. The prestigious community located in Spring, Texas has over 135 units under construction and counting, plus a new access road being built at Birnham Woods Drive. The builders and developer Holcomb Properties have been busy paving the way for greener pastures, doing whatever it takes to keep up with the real estate demand while upholding high-energy efficient home ratings.
"We're not only building great homes at The Falls -- we are building energy proficient homes to offer a better investment to homeowners," said Jim Holcomb, President of Holcomb Properties. "Going green is one alternative that definitely makes sense in our economy because it saves money and protects the environment."
The builders at The Falls are definitely up to par with their initiatives. 2013 National Builder of the Year, David Weekley Homes has invested years into researching and crafting an exclusive building process for their EnergySaver™ homes. David Weekley Homes maintain affordability for homebuyers helping lower overall energy usage. Reduced energy consumption actually makes an EnergySaver™ home less expensive to own and David Weekley homes are on average 42% more energy efficient than a home built in 2006. Recently, they added efficient patio homes to the new Sundance Lakes Enclave section, a private-gated area with breathtaking 12-acres of lake view property.
Lennar Homes' brings the "everything included" experience to The Falls and homebuyers discover an entirely new way to buy a home. The "Everything's Included" approach is both radical and simple, with all the add-ons and extras that a homebuyer could want, all included at the best possible value. Energy-efficient, Lennar homes include a wealth of green features that add a lifetime of value with no additional cost to the homebuyer. From ENERGY STAR appliances, to WaterSense® faucets, to Low-E glass windows, Lennar's eco-friendly building features greatly enhance the quality of a home, while decreasing monthly utility bills.
"When homes are built tighter, smarter and constructed with eco-friendly, scientific principles, they are constructed to outlive homes that don't incorporate these efficiencies," said Brian Jarrard, Director of Land Development for The Falls at Imperial Oaks. "All of our builders are dedicated to building environmentally conscious homes."
Partners in Building, a member of Environments for Living, construct turnkey, resourceful homes with water conservation and appliance efficiency. Ryland's HouseWorks® program ensures that a new home is built to leading industry standards in energy efficiency. Village Builders® offer PowerSmart Homes, which are inspected, tested and rated by a third party engineering firm to rate and confirm the energy adeptness of each home.
Homebuyers can rest assured that owning green is a viable, tangible option when building a home at The Falls at Imperial Oaks. With plans to expand 800 more acres of new eco-friendly homes surrounded by lakes, greenbelts and thick forestry, the future at The Falls couldn't look greener. For more information about The Falls at Imperial Oaks expansion, please watch the video.