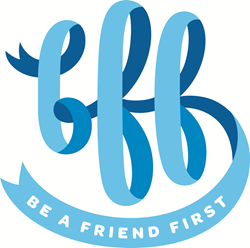 Shreveport, LA (PRWEB) November 12, 2014
With incidents of bullying reaching almost epidemic proportions and, in some cases, ending in tragedy, the Girl Scouts of the USA (GSUSA) has launched an innovative, national anti-bullying experience for middle school girls. Locally, with generous funding from The Beaird Foundation, Girl Scouts of Louisiana- Pines to the Gulf has partnered with Caddo Middle Magnet to bring this program to girls. Girls role play and learn what the Bully, the Target and the Witness are in relational aggression. The program will continue now through December 17, when parents and community members will be invited to watch a program and celebrate the completion of the series.
BFF (Be a Friend First)—a name selected by girls—is based on Girl Scouts of the USA national leadership curriculum aMAZE! and sets itself apart from other anti-bullying efforts in five key ways:
1. BFF helps prevent bully behavior before it happens. Rather than addressing or punishing bullying behavior after it happens, BFF gives girls the social and leadership skills necessary to prevent it in the first place.
2. BFF was created with girls in mind. While boys tend to use physical aggression when they bully, girls are more likely to engage in relationally aggressive behavior: teasing, forming cliques, excluding others, and using social media in negative ways, such as spreading rumors.
3. Girls shaped the BFF experience. GSUSA listened to girls who said they seek a place where they can openly share their feelings. BFF provides a safe, all-girls environment where girls interact through skill-building games, creative exercises, and role-playing activities, led by trained community and school volunteers. Girls learn how to resolve conflict, deal with peer pressure, and understand the pitfalls of stereotyping.
4. BFF helps girls "lead with friendship." This means that girls define and strengthen qualities that contribute to a healthy relationship, and develop the leadership skills to stand up for their peers and themselves, or disarm a bully when a situation arises.
5. Girls become peacemakers and impact change. BFF inspires girls to develop a project to educate and lead others in their schools and communities to prevent bully behavior.
Research shows that bully behavior peaks in middle school when social acceptance is also becoming increasingly important. Middle school girls need the support, information, and strategies to help navigate relationships and to know that they are not alone when confronted with bully behavior.
About Girl Scouts of Louisiana – Pines to the Gulf
Girl Scouts of Louisiana – Pines to the Gulf serves nearly 8,000 girl members and 3,000 adult volunteers in 42 parishes in Louisiana, with offices in Lafayette, Shreveport, Lake Charles, Alexandria and Monroe. Girl Scouts is the premier leadership development organization for girls. Girl Scouts accepts all girls grades K-12 who accept the Girl Scout Promise and the Girl Scout Law. Membership is $15 annually, but no girl will be denied membership because of inability to pay. For more information on how to join, volunteer or donate please visit http://www.gslpg.org or call 1.800.960.2093.
###