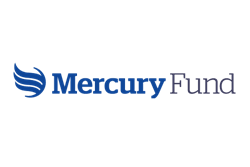 Houston, TX (PRWEB) December 05, 2014
Mercury Fund, a seed and early-stage venture capital firm investing in software and science-based startup companies, today announced the close of Mercury Fund III, with $105 million in total commitments. As part of Fund III, several new institutional investors joined the significant support already provided by Mercury's existing institutional and high-net worth investor base. The closing of Fund III brings the firm's total capital under management to over $200 million.
"We are grateful to our new and existing investors for their strong support of our unique venture investment model," said Blair Garrou, co-founder and Managing Director of Mercury Fund. "With this new fund, Mercury will continue its strategy of seeding and incubating some of the most promising startups and entrepreneurs throughout the Midcontinent."
The "Midcontinent," defined by Mercury as the Southwest, Midwest and Rocky Mountain regions of the U.S., has historically been rich in entrepreneurial and research-driven innovation, but lacking in early-stage venture capital. Mercury was established to exploit this apparent market disconnect, and since inception has been one of the most active venture investors in the middle of the U.S., striving to become one of the "go-to" venture firms for Midcontinent entrepreneurs at the earliest stages of idea generation, company formation, and market execution.
"We are believers that significant technical and scientific innovation is originating in the Midcontinent," said Dan Watkins, Ph.D., co-founder and Managing Director of Mercury Fund. "Our firm has a particular interest in entrepreneurs associated with regional startup development organizations, such as seed accelerators, incubators and university tech transfer offices. Many of our investments have originated through these relationships, which we expect will continue throughout the investment period of Fund III."
Mercury Fund's investment partners include Garrou, Watkins, Ned Hill, Aziz Gilani, Danny Janiak, Ph.D., and Adrian Fortino.