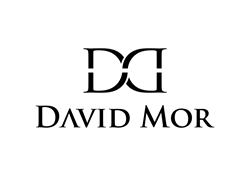 (PRWEB) November 11, 2014
David Mor Jewelry made its debut in the country music scene this Wednesday as Connie Britton, Jennifer Nettles, and Natalia Starzynski wore select pieces to complete their red carpet looks for the 48th CMA Awards held in Nashville, Tennessee.
Connie Britton wore the oval emerald bracelet with yellow diamonds, which perfectly complemented her green ensemble. Jennifer Nettles wore the emerald cut zircon ring surrounded by diamonds, which popped against her black dress. Natalia Starzynski wore the pear diamond ring, the pink kite diamond necklace, and the pink diamond drop earrings – ideal pairings for her simple black mermaid dress. (See pictures below).
Although David Mor is a young brand, there is no lack of experience behind the design and creation of each individual piece. Co-founders David Khorsandy and Mitchell Benilevi have a combined 50 years of experience between them working in the jewelry industry. They teamed up in 2012 to create David Mor after identifying a space in the high-end fine jewelry market for a new competitor. Great pride is taken to create jewelry where each piece is a one of a kind. Designers of the jewelry have an unrivaled passion for their creations and hand select only the finest gems to include in their designs. These one-of-a-kind creations are breaking through for David Mor to claim it's rightful place in the high-end fine jewelry market.
About David Mor Jewelry
Established in 2012 and headquartered in New York, David Mor Jewelry is a recent venture of two established firms, Benilevi Designs and Firestone, within the jewelry industry. The David Mor team has over 25 years of experience designing and manufacturing jewelry. David Mor's mission is to design jewelry of superior quality using only the finest materials and premium craftsmanship, creating the world's finest jewelry where each piece is a one of a kind. To learn more about David Mor Jewelry, visit http://www.davidmorjewelry.com.